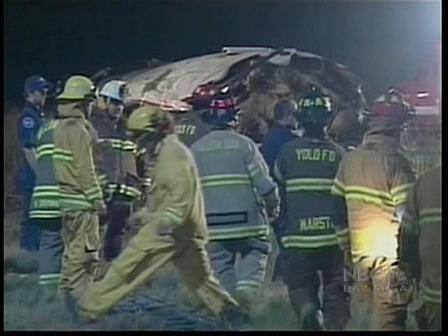 San Diego is ready to kick off the warmer months, as summer is officially in full swing this weekend. Here's our roundup of some fun events going on Friday, Saturday and Sunday.

Friday, June 22

Taste of Summer
7 to 11 p.m. at NCT Promenade in Liberty Station

The Positive Plate is embracing summertime with a serious foodie event. At "A Taste of Summer" all the dishes served up have been created using organic, seasonal ingredients from San Diego-area farms. Strawberry gazpacho, anyone? Popular local restaurants, such as Urban Solace and Gabardine, will be doling out delicious plates. Tickets are $60, for more information visit the website.

Gem Faire
Noon to 6 p.m. at Scottish Rite Event Center
Jewelry aficionados will be happy to hear that an event hall full of gems will be available for purchase. More than 100 jewelry importers and exporters will be selling dozens crystals, charms, beads and various sparkly trinkets. The costs is $6 to get in and more information can be found on the website. The event also continues on Saturday and Sunday from 10 a.m. to 6 p.m.

Saturday, June 23

Ocean Beach Street Fair & Chili Cook-Off Festival
10 a.m. to 8 p.m. on Newport Avenue

The 33rd annual OB Street Fair is bound to show San Diegans what summer is all about: sun, surf and…chili. Dozens of amateur cooks will face off for the prize of best chili while fair goers take in OB's relaxed vibe. Various bands will play along the shore throughout the day, including everything from electronic to country. Parents will be happy to note that a special "Wonderland Children's Area" will be roped off for the kids. The festival is free to attend.

Sunday, June 24

La Jolla Festival of the Arts
10 a.m. to 5 p.m. at UC San Diego's Warren Field

Got art? Hundreds of artists will showcase their best work at the 26th annual festival. The visual event will have local musicians perform in addition to "Restaurant Row" for those who enjoy a meal while they check out paintings. Crafty attendees can leave their mark on the chalk art display at the festival's center. Ticket costs begin at $12 and a portion of the proceeds benefits San Diegans with disabilities. The festival also takes place on the same time as Saturday.

Follow NBCSanDiego for the latest news, weather, and events: iPad App | iPhone App | Android App | Facebook | Twitter | Google+ | Instagram | RSS | Text Alerts | Email Alerts