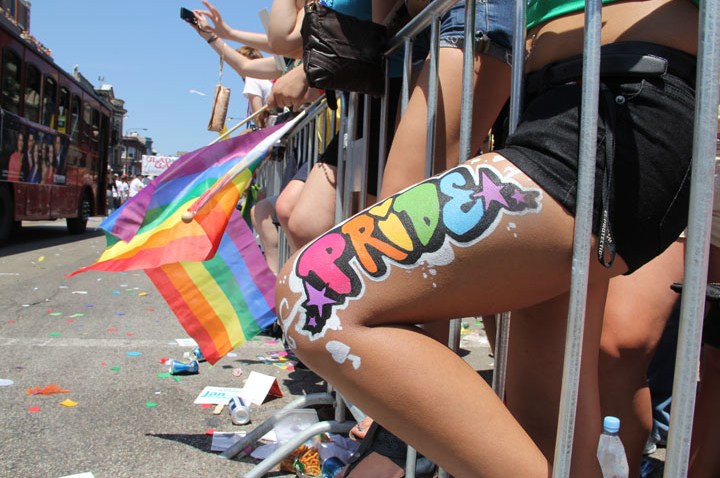 The 37th annual Pride Celebration will take place in San Diego this weekend. Pride weekend typically attracts thousands of people to enjoy the multiple festivities offered in Hillcrest and downtown.

This year's theme is "Pride Around the World" and the celebration kicks off with the Spirit of Stonewall Rally Friday, July 15 at 6:30 p.m. in Balboa Park at Marstone Point.

On Saturday, a parade with nearly 150 floats will travel from the corner of University Avenue and Normal Street down to Sixth Avenue. For the first time in San Diego Pride history, a contingent of active-duty service members and veterans will march alongside participants in the mile-long parade.

Saturday and Sunday will also feature the Pride Festival in Balboa Park. Last year roughly 50,000 people attended the popular festival featuring music, entertainment and food vendors. Comedienne Margaret Cho will perform on Saturday night and musical artist Salt-N-Pepa will sing Sunday. The Lead the Way campaign will also offer free, confidential HIV tests to the public at the festival.
Tickets for the festival are $30 for a two-day package, $20 for a single-day pass and $25 if purchased after 6 p.m. on the event nights.

For more information and details about festival entertainment, call 619-297-7683 or visit SanDiegoPride.org.