Can you feel a shift in the winds? The San Diego Music Foundation (SDMF), responsible for putting on the San Diego Music Awards (SDMAs) and San Diego Music Thing (SDMT), is undergoing changes, and while it's bringing some hip bands to San Diego for the SDMT, the 2016 awards, originally slated for November, have now been pushed into 2017.
In June, we reported that the awards, typically scheduled for September or October, had been pushed into November. But as we approach November, some things -- like a San Diego morning marine layer -- are clearing up ... sorta.
A little background, first: SDMF President Kevin Hellman and Executive Director Marjy Taylor both stepped down since last year's awards, with Taylor focusing on the new DoSD music/culture entity, and Hellman taking a well-deserved break after putting the show together for more than two decades.
According to a June 17 post on the SDMAs Facebook page, the awards were scheduled for Nov. 10, which is the day before the start of the SDMT. However, according to SDMF President Scott Richison, the SDMAs will now be postponed to next spring.
"There were several factors considered when deciding to postpone," Richison told SoundDiego via email. "But, ultimately, it came down to wanting to put on the best possible event for San Diego. Nothing concrete in terms of date or venue, but that information should come shortly. Submissions that [were] sent within the deadline will still be honored."
So, it looks like bands with a proclivity for procrastination just lucked out.
It also appears that San Diego music fans are about to luck out. While the details of the SDMAs (venue, date, etc.) are still not known, the SDMF recently released the best SDMT lineup I have seen so far. Confirmed performers for the two-day festival and conference, which runs Nov. 11-12, include the playful lo-fi of Will Toledo's Car Seat Headrest, the ever-rambunctious Kim & the Created and the refined Bay Area indie of Geographer. Also performing are the Dead Ships, No Parents and White Fang -- plus, San Diego's favorite blues duo, Little Hurricane.
With more and more acts like these lined up, the music industry is going to start paying attention to SDMT and the San Diego music scene in general, and keeping an eye out for what we do next. So, maybe the postponement of the SDMAs is not the worst thing in the world.
To buy presale tickets and hop on the bandwagon early, click here.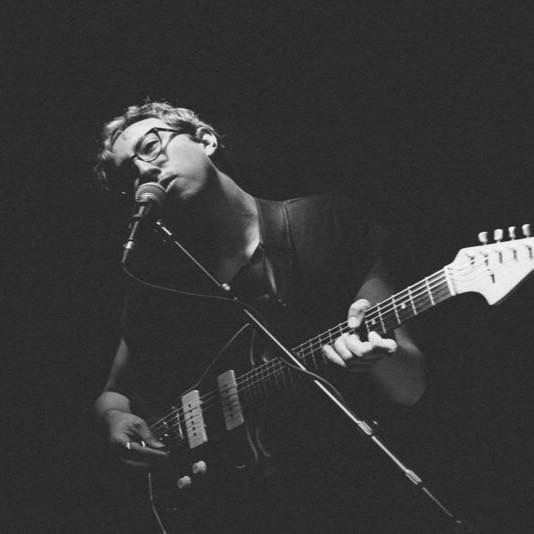 Rutger Rosenborg was almost a Stanford neuroscientist before he formed Ed Ghost Tucker. He is currently on a national tour with the Lulls, and he makes music on his own when he's not writing. Follow his updates on Facebook or contact him directly.