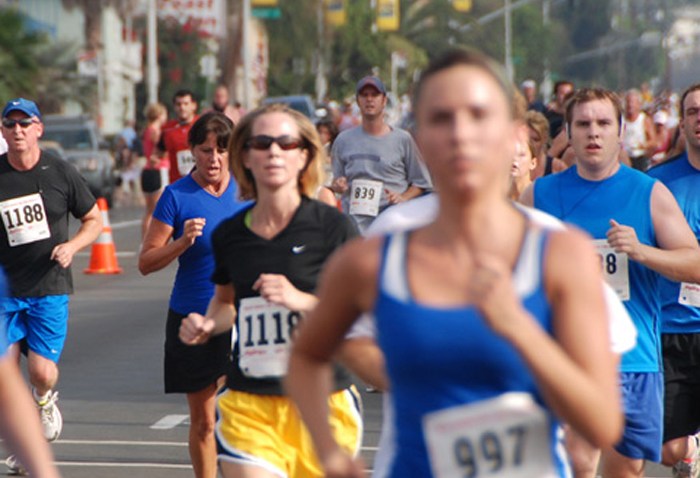 Whether you're a returning runner or a first-timer, save the date for this year's Fire Run.
The four-mile run/walk on an easy, downhill course right on the coast draws people from all over San Diego and definitely takes on a great party atmosphere. Perhaps it's the free beer they promise you after you finish.
This year's event will take place on Sunday, August 29.
The course runs from La Jolla to Pacific Beach with the victory celebration planned at the end of the race on Garnet Street with water, juice, bagels and oranges for all the runners/walkers.
Those 21 and over can head to PB Bar and Grill for their complimentary beer and $3 breakfast sandwiches.
Register and get a T-shirt and a goodie bag as well. Purchase before June 30 and you'll pay $25 – a great savings off the $40 day-of price. Buy before July 31 and pay only $30.
As part of the registration, organizers Stay Classy will donate $5 to the charity of your choosing. Some of the charities partnering with Stay Classy for the event are San Diego Fire Rescue Foundation, Surfrider Foundation, Make-a-Wish, Jeans 4 Justice and Volunteer San Diego.
After the event, there will be a free shuttle to take you back to La Jolla but it's important to remember there is no designated parking for this event so you'll want to plan that perfect spot well before the race begins.