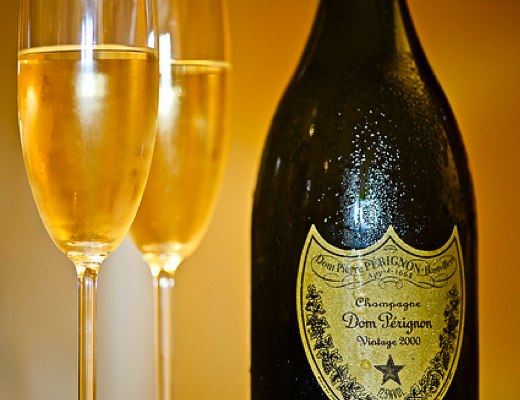 SO-PHISTICATED: Leave it to the classy folks at SoLo in Solana Beach's South Cedros shopping district to kick off the holiday season with a little bit of bubbly. This Saturday, stop by their store after 7 p.m. to enjoy champagne, sweets and live music along with an eclectic selection of unique holiday gifts and home decor. Call 858-794-9016 for more information.

SOUTH BOUND: If your style is more Uptown than North County, spend your Saturday evening perusing the eco-friendly and ultra-hip clothing, art and accessories at Mythology in South Park. Between 5-9 p.m., all merchandise will be 50% off (2 piece minimum). Neighbors Maeve Riley, Junc Boutique and The Grove will also be offering specials deals and celebrations, so get there early and hang out for a bit. Call 619-523-1132 for more information.

Also...

FASHION BASHIN': Starting at 7 p.m. tonight on Se San Diego Hotel's 4th floor pool lounge is the Jolie Femme Fashion Show brought to you by West Coast Club Life. A mix of techno, model photo shoots, French flair and a "Cinderella" glass runway bridge make it an experience to satisfy fashionistas and dancing queens alike. Call 858-200-5909 for information on select bottle service deals.
STYLE SWAP: Trade in your old clothes for new-to-you pieces at Apparel Therapy's Covet clothes swap event. This Saturday from 9 a.m. to 4 p.m., head to Lounge Six at Hotel Solamar with your washed, gently-worn clothing and get ready to leave with a whole new set. Tickets are $30-$35 and parking for the event will be $10. Check out the website for more information or email cara@appareltherapy.net.
TONE IT DOWN: Looking for tighter buns, thighs and calves? The Reebok EasyTone shoe has built-in balance pods that force you to engage more of your leg muscles and encourage toning with every step. Get a chance to try them out for free when the Reebok EasyTone Try-On Tour comes to Horton Plaza this Saturday and Sunday on Level 1.

A LITTLE R&R: If you love edgy denim and accessories but can't throw down the $100's for a pair of hot jeans, you won't want to miss the Rock & Republic sample sale Nov. 21-22 at the Omni Hotel in Downtown. From 9 a.m. to 7 p.m., check out tops, bottoms and outerwear for men, women and kids at up to 80% off of their original prices. Cash or credit only, and don't forget to leave your handbag at home.