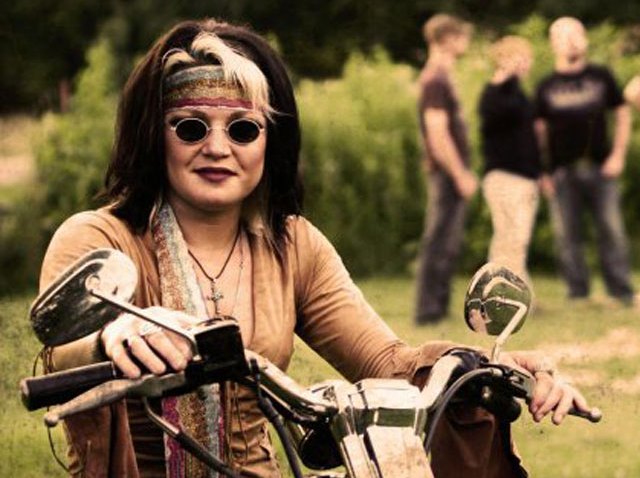 Amanda Overmyer, the "wild card" of Idol Season 7,
during her stint on the national talent show. Now, she's taken that same spirit and is touring the country to promote her newest album "Solidify."
Always "the chick on the back" of a bike, Overmyer is no stranger to riding motorcycles. She recently performed at the annual Sturgis Bike Rally to well over 100 people and when she stops in San Diego this weekend, she'll visit the folks at San Diego's Harley Davidson.
Overmyer will sign autographs and perform with local band Hugh Gaskins and the G-String Daddies. After, she'll ride along on a motorcycle tour of San Diego before finishing the night with a concert at Brick by Brick at 8 p.m. If you want to check out the show, tickets are $15.