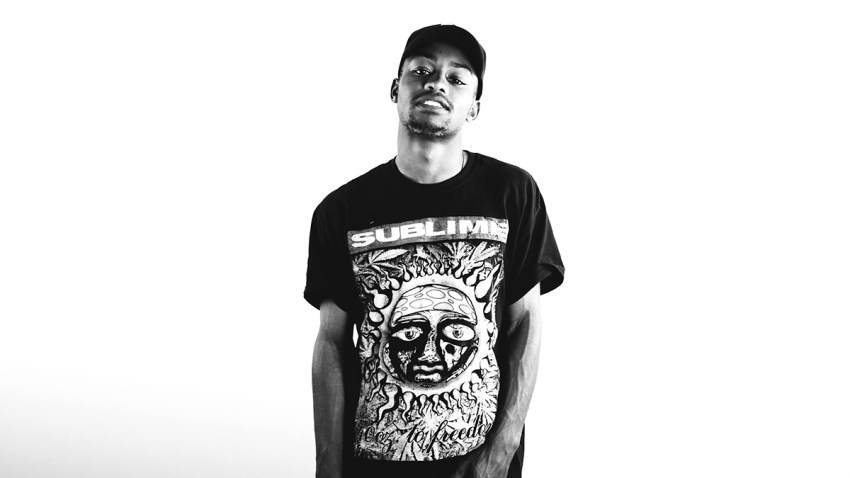 Has there been a more ubiquitous San Diego single in recent memory than Rob $tone's smash hit "Chill Bill"?
In the couple of years since its release, the 23-year-old Lemon Grove native has been on a meteoric rise. Uploaded to YouTube in 2015, the song -- which Stone claimed he wrote in the back of a police car -- has garnered more than 100 million views and peaked at No. 29 on the U.S. Billboard Hot 100 chart.
After two mixtapes (in 2015 and 2016, respectively), the rap phenom released his proper studio debut full-length album, "Don't Wait For It," last year featuring guest appearances by Gucci Mane, Meechy Darko (of Flatbush Zombies), and Malik Burgers, among others.
It looks like $tone's going to stay busy in 2018. On Feb. 9, he announced the upcoming "$tone Cold Tour," which hits the West Coast in March. After it kicks off in Anaheim, it stops right here on March 3 at Little Italy's Music Box. However, in a Feb. 26 tweet, $tone seemed less than pleased that his San Diego show wasn't all-ages.
I'm pissed my show in San Diego is 18+ . Wack ass venue rules man. I'm going to throw a Free 17 & Under hometown show to makeup for it. F--- man. The Youth is everything. Many of my die hard fans are the youngins. Smh I'm hot— rob $tone. (@youngrobstone) February 26, 2018
For a full list of tour dates and more information on tickets, visit his official website.
If the tour announcement wasn't enough to get fans hyped, $tone released a brand new video on Feb. 22 for his single "Lemon Grove" -- which was, of course, filmed around its namesake town in some familiar spots. (Shout out to Nando's Taco Shop!) He's also announced that his sophomore follow-up album "$tone Cold" is due out later this year.
While you're here, let's all take a moment to contemplate $tone's highly suspicious snubbing at this year's San Diego Music Awards. Not one nomination? What a joke. That conspicuous absence aside, $tone looks to have a huge 2018 -- and it's awesome to see our hometown hip-hop scene make some national headlines while he's at it.

Dustin Lothspeich books The Merrow and runs the music equipment-worshipping blog Gear and Loathing in San Diego. Follow his updates on Twitter or contact him directly.