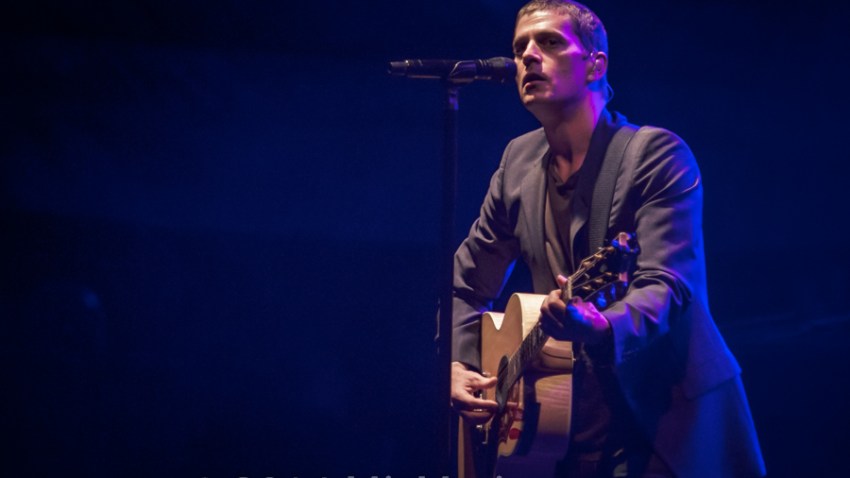 I know I'm getting older because 10- and 20-year anniversaries are happening for records and artists from my formative years and it feels like no time has passed. Such is the circle of life, I guess. This week, Santana is in town and tonight, you can see Rob Thomas at Humphreys, which is funny because 20 years ago, they were playing "Smooth" together on tours all over the world -- and according to Billboard, the song is still the No. 2 song of all time. I suspect on a solo tour, Rob will explore his entire career of music but I assume he won't leave you disappointed and will include the hits, too. Meanwhile, it's a family affair for Bailen, a band of siblings, who make their debut at the Casbah. Indie-pop songstress Kate Toupin strikes out on her own at Soda Bar, the Widows rock a free show at Bar Pink, and local surf-jazz twins the Mattson 2 have outgrown the Casbah and set their sights on the Belly Up (read the SoundDiego review of their new album here).
Thursday, June 20:
Rob Thomas, Abby Anderson @ Humphreys Concerts by the Bay
Eric B & Rakim, Jaz-O @ House of Blues
Bailen, Hailey Knox @ Casbah
Katie Toupin, Havelin @ Soda Bar
The Widows, Blaha @ Bar Pink (9:30 p.m.)
The Mattson 2, Montalban Quintet, Puerto @ Belly Up
Belly Up World Music Festival @ Coors Light Rock On Stage, San Diego County Fair
Tribute to Aretha Franklin and Friends @ Showcase Stage, San Diego County Fair
Banda Machos @ Ballast Point Paddock Stage
Awakeners, Mezzoa, Call of the Wild @ Space
Chocolate: Afro House & Forward Thinking House Music @ Blonde
Stephanie Brown & the Surrealistics, Sci-Fi Country @ Pour House
The Stilettos @ Crossroads, House of Blues (FREE)
Come Together @ Humphreys Backstage Live
Trains Across the Sea @ Riviera Supper Club & Turquoise Room
Late Bloomer, No Win, Machine Politik @ Tower Bar
Outfit Machine: Leon Canoe, Lefties, etc. @ Che Cafe
Le Sabetour, Dandelion Massacre, Se Vende @ Himmelberg's
Garrett Clayton, Ashley Argota, Desi Dennis-Dylan in "It Takes Three" @ Martini's Above Fourth
Seven Grand Seven Year Anniversary Party with Jimmy Ruelas, Dude Cervantes @ Seven Grand
Kid Wilderness @ De Oro Mine Co
Open Jam Session @ Winston's (6-9 p.m.)
DJ Ratty @ Rosie O'Grady's
Lost Monarchs, Cherry Road, Sweet Myths @ Winston's
Electric Relaxation @ Manhattan Bar
Dave Gleason @ Grand Ole BBQ & Asado
Dig Deeper with DJ Qure @ The Office
Thizzday with DJs Mr Hek @ El Dorado
Synthwave Vol. 2: Dysphemic, Velocity 128, Helixhand, Mike Mackie @ Kava Lounge
Open Jam with Jeff Ousley @ Navajo Live
Mercedes Moore @ Tio Leo's
Deborah Shepherd & Hickory Wind Band @ Renegade
DJ Colombo @ Park & Rec
Bang Bang Anniversary with Claptone @ Bang Bang
Rosemary Bystrak is the publicist for the Casbah and writes about the San Diego music scene, events and general musings about life in San Diego on San Diego: Dialed In. Follow her updates on Twitter or contact her directly.