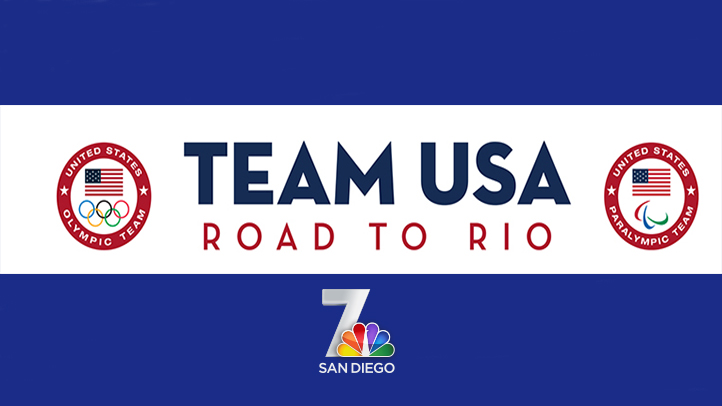 Team USA brings the Olympic Games to San Diego over Labor Day Weekend with Road to Rio Tour presented by Liberty Mutual Insurance
Tour spokesperson and Olympic champion Nastia Liukin headlines cast of Olympians joining San Diego residents for two days of meet and greets, autograph sessions and interactive elements
WHAT: The United States Olympic Committee, Olympic gymnastics champion
Nastia Liukin and 10 Team USA athletes will be in San Diego for the continuation of the Road to Rio Tour presented by Liberty Mutual Insurance. The tour brings the spirit and excitement of the Rio 2016 Olympic and Paralympic Games to Team USA fans across the country. Tour elements include:
Meet and greets with Team USA athletes
Interactive events including the long jump, high jump and high dive
Virtual reality experiences for fans to try their hand at pole vaulting, diving, beach volleyball and gymnastics
Tons of giveaways and sponsor engagement activations
Known for its rich Olympic history and its support in the development of Team USA athletes at the nearby Chula Vista Olympic Training Center, San Diego was selected as one of 10 tour stop locations nationwide for the Road to Rio events, which celebrate Team USA's journey to the 2016 Olympic and Paralympic Games.
The event is free and open to the public, and is being held in tandem with the
U.S. Sand Sculpting Challenge. For more information, visit TeamUSA.org/RoadtoRio.
WHO:
Susan Francia, rowing, two-time Olympic champion
Nastia Liukin, gymnastics, 2008 Olympic champion; tour spokesperson
Greg Louganis, diving, five-time Olympic champion
Brenda Villa, water polo, four-time OlympianBui Baravilala, rugby, 2016 Olympic hopeful
Lex Gillette, track and field, three-time Paralympian
Guide Wesley Williams, track and field, two-time Paralympian
Cyrus Hostetler, track and field, 2012 Olympian
Joe Kovacs, track and field, 2016 Olympic hopeful
Blake Leeper, track and field, two-time Paralympic medalist
WHEN: Dates: Saturday, Sept. 5 and Sunday, Sept. 6
Event hours: 11 a.m.-7 p.m.
Athlete availability: Saturday: noon-7 p.m.; Sunday: noon-5 p.m.
Media interviews: Athletes available outside of tour hours upon request

WHERE: B Street Pier
1140 N. Harbor Drive
San Diego, CA 92101
For more information visit: TeamUSA.org/RoadtoRio