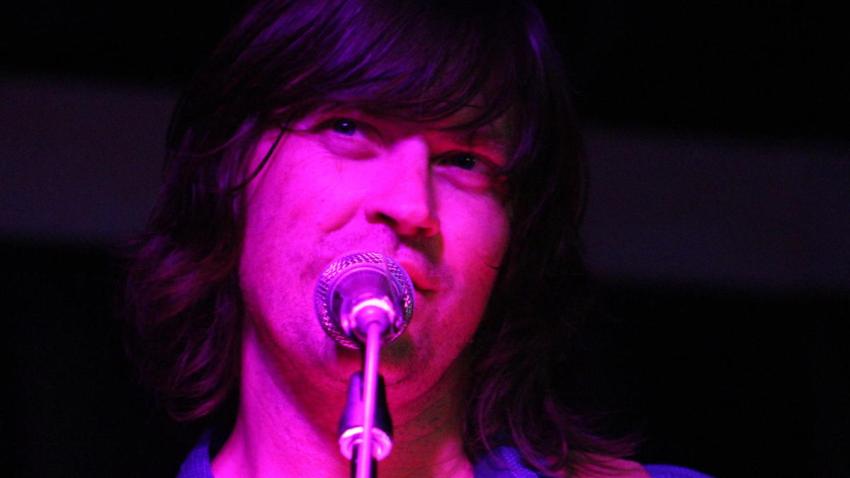 Looking for tonight's picture of Rhett Miller, I became aware that it was this same time last year that the Old 97's frontman was here. And it sold out. And this one will, too, but there are still tickets as of this morning, so get them ASAP. Miller gives a great performance whether with the band or solo, but the solo shows are totally free because he gets to play what he wants when he wants and take audience requests as much as he wants to. This is an early show, with doors at 7 p.m., and not a chance in the world I'd miss it. Around the county, legend Arlo Guthrie performs at Poway's Center for Performing Arts, Noname is at the Observatory and Downs Family play the second of three nights this St. Patrick's. Day weekend.
Saturday, March 16:
Lantern Street Festival 2019 featuring Gothic Tropic, Bellsaint, Pretty Polly @ Liberty Station
Shamrock @ Gaslamp Quarter
Casbah 30 presents An Evening with Rhett Miller @ Soda Bar (7:30 p.m.)
Arlo Guthrie, Sarah Lee Guthrie @ Poway Center for the Performing Arts
Noname, Elton @ Observatory North Park
Three Bad Jacks, Hard Fall Hearts @ Soda Bar (10:30 p.m.)
Downs Family, Russian Tremors @ Bar Pink (8 p.m.)
Incendio @ AMSD Concerts at Sweetwater Community Church (5305 Sweetwater Road, Bonita)
Neon Beat '80s night @ Bar Pink (11 p.m.)
Super Diamond, Graceband @ Belly Up (sold out)
Limousine, Secret Attraction, Billy Uomo, Literature, Airglow @ San Diego Content Partners
Delma, Kids 'N' Propane, Punchcard, Masteria @ Ken Club
The Joshua White Trio @ Dizzy's
Ready Set Survive, Fishing for Chips, Avenue Army, Mainsail @ The Merrow (8 p.m.)
'80s vs. '90s with DJ Saul Q & Gabe Vega @ Whistle Stop
Trisomie 21, Shadowhouse, Void Lust @ Space
BUMP! @ Blonde
La Jolla Athenaeum presents Antonio Sanchez & Migration @ TSRI
Chris Tomlin: Holy Roar Tour, Tauren Wells, Pat Barrett, Nicole Serrano @ Viejas Arena, SDSU
Montalban Quintet @ Panama 66
Salinbury Festival featuring Los Retros, Memory Den, Dirty Merlin, Cptn Kirk, Daniel Ferreira, Tetra Collective, the Breeze With Flo, Nebulaz Beach @ Che Cafe
Life in Discord, Grenelane, Dream Haze, Smart Than Robots, Hartsick, If Only @ SOMA
Randy Rainbow @ Balboa Theatre
Madlib, Mike Wallace, Drumetrics, John Givez, Dauche, Gabonano @ Music Box
Sabbath Buddy Sabbath, Old Fashion Assassin, Space Wax @ Pour House (9 p.m.)
Nathan James & the Rhythm Scratchers @ Pour House (5:30-8:30 p.m.)
Kilikili, Plexus, Abnormal Mammal @ Black Cat Bar
SiriusXM Outlaw Country presents Jamey Johnson, Erin Enderlin @ House of Blues
Euphoria Brass Band @ Seven Grand
Sound the Groove SD: Night Before St. Paddy's @ Voodoo Room, House of Blues
Son Jorocho Folk Music with Veracruz Blues @ Border X Brewing
Telly Leung in "Sing Happy" @ Martini's Above Fourth
Frantic Surf, Jason Lee, Dethsurf, the Scimitars @ Tower Bar
The Resinators @ De Oro Mine Co.
ElectroMagnetic, Know the Ending, Silence the Prince, A World Without, Impurities @ Bancroft Bar
Lee Coulter, Dixie Maxwell @ Lestat's
Georgia Chrome @ Moonshine Beach
Young Guns @ Moonshine Flats
Up Front @ Winston's (2 p.m.)
Full Strength Funk Band, Hit the Wall, Superjam @ Winston's (5 p.m.)
Hypocrisy, Fleshgod Apocalypse, Aenimus, Convent @ Brick by Brick
Dr. Sketchy's (Anti) Art School San Diego @ The Merrow (3 p.m.)
Strictly Business with DJs Edroc & Heminguey @ The Office
40 Oz to Freedom (Sublime tribute), Oceans (Pearl Jam tribute) @ 710 Beach Club
Joey Harris & the Mentals @ Rosie O'Grady's
Spence vs. Garcia, DJ Rico @ U-31
Detroit Underground @ Tio Leo's
Michele Lundeen @ Humphreys Backstage Live (5 p.m.)
Full Strength Funk Band @ Humphreys Backstage Live (9 p.m.)
Chad Prather @ Ramona Mainstage
Rising Star @ V Lounge, Viejas Casino
Tres the Band, DJ Ms. Mo @ Lobby Bar, Viejas Casino
BK Lounge with DJs Billie Knight, Tone Capone, Dub-B @ El Dorado
Joe Maz @ Parq
Fleetmac Wood @ Bang Bang
Overdrive with DJ GSP + Techniche @ Spin
Becca Jay Band, Ingenue @ Navajo Live
Matoma @ Omnia
Wellman @ Fluxx
Rockstar Saturdays @ Henry's
Rosemary Bystrak is the publicist for the Casbah and writes about the San Diego music scene, events and general musings about life in San Diego on San Diego: Dialed In. Follow her updates on Twitter or contact her directly.