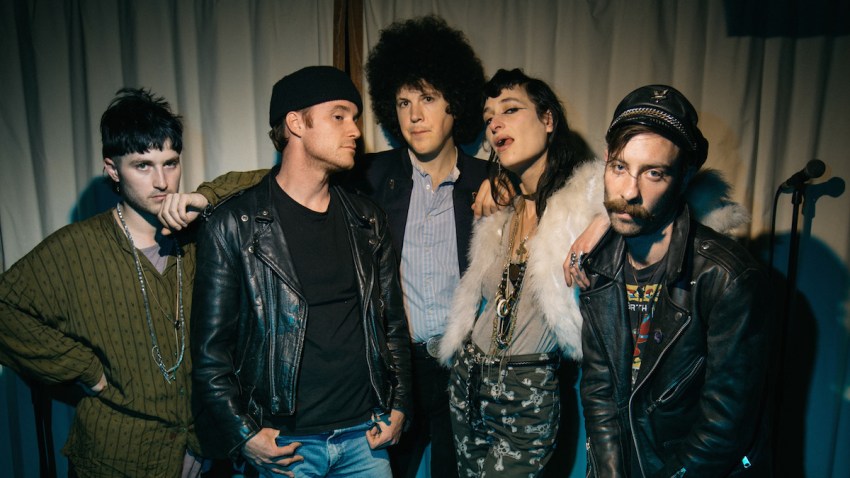 That line last night for Rex Orange County was insanity, and it will be the same tonight when Alex O'Connor plays his second sold-out night at the Observatory North Park. It's funny, because if you hear interviews, they're billing this as a "small venue" tour, but his trajectory hit so hard and fast that he never really played the small venues like Casbah or Soda Bar. It's gonna be awesome, once again, but in case you don't have tickets, you've still got a killer Tuesday ahead because the Black Lips (read our 2017 with the band here) and Iceage are co-headlining at House of Blues. Both of them bring intense and rowdy shows independently, and I can only suggest you wear grubby clothes and shoes, should you inevitably get climbed on or have drinks spilled on you or what have you. At the Casbah, find out what it means to hold the "King of Soul" title in Portland with Ural Thomas, North County's the Shed play at Soda Bar, and John Craigie brings his Keep It Warm tour to the Belly Up. If you're attached to the '90s, singer-dancer-choreographer, and former "American Idol" host, Paula Abdul, takes the stage at Symphony Hall.
Tuesday, Nov. 13:
Rex Orange County, Radiant Children @ The Observatory North Park (SOLD OUT)
Black Lips, Iceage, Surfbort @ House of Blues
Ural Thomas & the Pain, Tori Roze @ Casbah
The Shed, the Tubulars, Half Eaten, Mean Friends @ Soda Bar
John Craigie, Rainbow Girls @ Belly Up
Paula Abdul @ Jacobs Music Center, Copley Symphony Hall
Soundwave, Monuments & Melodies @ 710 Beach Club
Tiki Tuesday ft. Clinton Davis @ Bar Pink
Big Time Operator Orchestra @ Tio Leo's
Charlie Arbelaez Jazz Party @ Seven Grand
Acoustic Night with Israel Maldonado @ Rosie O'Grady's
Stonecutters, Monarch, Call of the Wild @ Tower Bar
Techno Tuesdays @ Blonde
M.A.S.S. -- Musical Artistry of Singers & Songwriters @ Winston's (6 p.m.)
OB Hip-Hop Social: Sighphur One B-Day Show @ Winston's (9:30 p.m.)
Robin Henkel @ Crossroads, House of Blues (FREE)
Bruno Leone @ La Jolla Athenaeum
The Sometimes Island @ The Salty Frog
Dotson, Smokey Emery, Fivepaw, Azuresands, MegaHercZ @ Kava Lounge
Natalie Douglas in "Back to Barbra: The Streisand Tribute" @ Martini's Above Fourth
DJ Lexicon Devil @ Pour House
Rosemary Bystrak is the publicist for the Casbah and writes about the San Diego music scene, events and general musings about life in San Diego on San Diego: Dialed In. Follow her updates on Twitter or contact her directly.