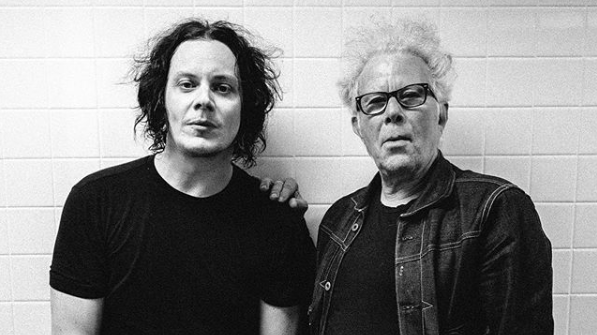 We all knew Tom Waits was a jack (ahem, White) of all trades, but a pickpocket as well?
According to Jack White's Instagram, maybe so.
At White's recent San Francisco show, Waits arrived in fine form, making "all the musicians in the band confirm and pay testament to their love of the religion of music," according to the Aug. 18 post.
Sounds about right.
The post went on to announce that Waits "also stole jacks [sic] watch."
It was all in good fun, however, as the post ends with "a million thanks and tributes to saint tom from jack [sic] and the band."
If you weren't already aware, "Saint Tom" moved to San Diego -- Chula Vista, to be precise -- with his family when he was 12, he worked at a pizza place in National City, he studied photography at Southwestern Community College and he was even a firefighter in Jacumba for a short time.
So, yeah, he's about as San Diego as you can get. That said, it's been years since he's played here. We can only hope White's watch will help him keep track of time so he realizes how overdue he is for a hometown appearance.
Rutger Ansley Rosenborg has been an Associate Editor at NBC SoundDiego since 2016. Find out more here, or contact him here.