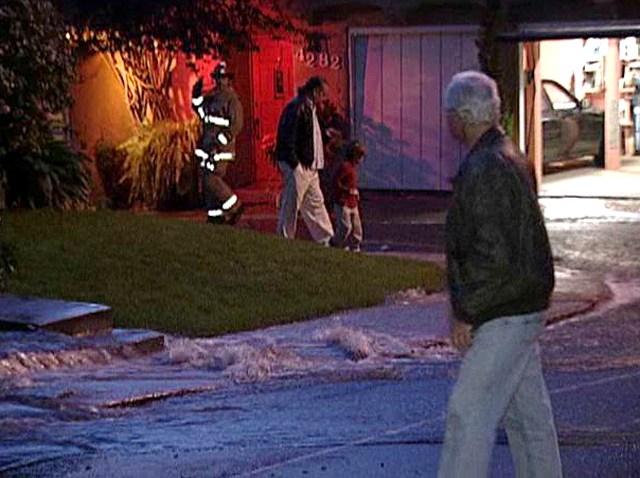 Firefighters were able to act fast to save some homes in Mission Hills that were threatened with flooding after a pipe broke.
A broken 4-inch water pipe sent water gushing onto the 4200 block of Aloha Place in Mission Hills on Thursday night. Several homes on the street were briefly threatened.
Water crews and San Diego firefighters worked quickly, laying fire hoses down onto the street to divert the water into a storm drain.
Water was turned off for about a dozen homeowners living in the area. An engineer from the city's water department will assess the stability of the street.
The water department estimated it could be about midnight before the water is turned back on. Crews were still working Friday morning.