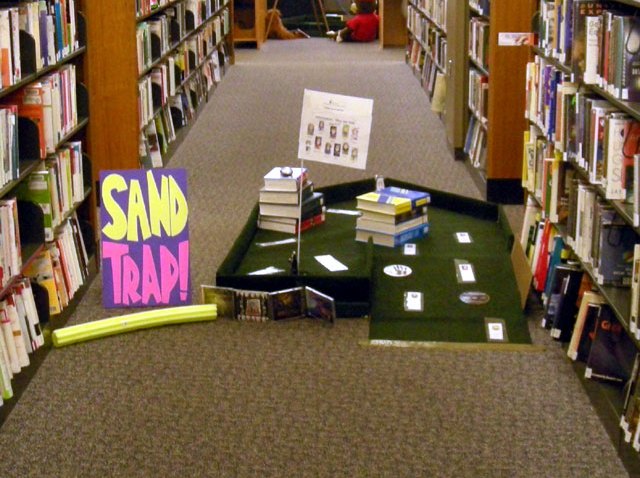 The hole in Non-Fiction could be the trickiest Par 3 you've ever faced.
A local library will roll out its putt-putt course through the stacks Sunday, Nov. 8.
Carlsbad Library and Arts Foundation decided to host a library mini-golf in celebration of its tenth anniversary.

"Families and friends will enjoy a great day playing mini-golf inside the library – upstairs, down the stairs, through the book stacks…It's an exciting new event for Carlsbad.," Vice President Gina McBride said.
There will also be a silent auction, activities for kids, food and entertainment. The event will benefit the city's library and arts facilities and programs.
"Mini-Golf FORE the Library" will drive through Carlsbad City Library from 10 a.m. to 5 p.m. Sunday. Tickets are available on the day of the event and are $10 for adults and $5 for children 12 and under, who must be accompanied by an adult.