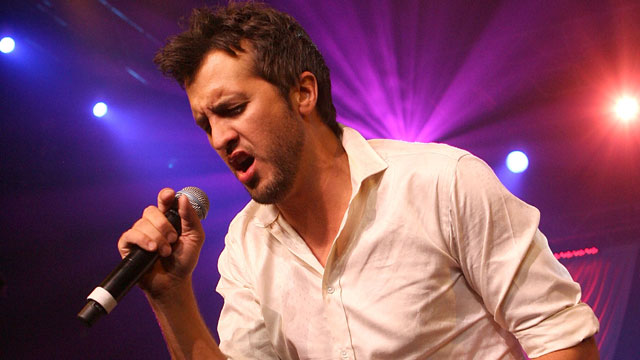 Friday
Brett Dennen with Angus & Julia Stone
Youthful west coast singer/songwriter Brett Dennen first drew attention in 2004 with the single "Desert Sunrise." The tune, with its easy groove and soulful phrasing, garnered enough spins on KCRW to warrant the release of his self-titled debut the following year.
Alesana, Drop Dead Gorgeous, Fear Before
Differentiating themselves from the 1999 beauty pageant movie of the same name with the strategic placement of a comma, metal/post-hardcore outfit Drop Dead, Gorgeous came together in Denver during the mid-2000's.
J'dore Friday
The hottest new venue to hit the San Diego area. The long-awaited College Rocks Bar and Grill is here and is SD's hottest venue for music and outstanding dining.
Ladies Night Out at Faces Nightclub
Free for all ladies before 10:30. Lots of happy hour specials this Friday—5 well drinks and Coronas from 10 p.m.-11 p.m. Live the "suite" life for only $400 (2 bottles) with the happy hour bottle service special!
The Steely Damned
Fifteen San Diego musicians play Steely Dan covers this Friday at Anthology.
Metro Featuring DJ ZAD
Get in the mix with DJ ZAD at The Minus One Ultra Lounge in The New Keating Hotel. Watch a special live broadcast of the international hit show: Future (MIX) electronic music television.
Star-Dom Entertainment
See live performances by D. Woods and Dj Birdy Bird.
Shark Attack
DJ Joey Jimenez bangin' out all your favorite hip-hop club hits in "The Karma Lounge"; Scott Martin playing your top 40, R&B and a little bit of everything in "The Gallery Bar"; Shane Baker in the "Ultra Lounge" at On Broadway.
Earthless
The San Diego-based stoner rock trio Earthless feature the talents of Nebula guitarist Isaiah Mitchell, Electric Nazarene bass player Mike Eginton, and Hot Snakes/Clikitat Ikatowi drummer Mario Rubalcaba (who also played with Rocket from the Crypt under the alias Ruby Mars).
Split Finger, Get Back Loretta, the Buzzbombs
Support live local music by checking out these bands at 710 Beach Club this Friday.
TGIF
If you like to dance to salsa, merengue, cumbia or Bachata Latin Dance Beat, or just want to learn, DJs Misterioso and Da Wizzrd will satisfy your cravings. Also grab salsa lessons from 8 p.m.- 9 p.m. from Maria and Larry.
The Bacon Brothers
This Friday at The Hard Rock Café.
80's Retro Electro Groove
This Friday at the Brass Rail.
Endulge Friday at Deco's
Kayella Entertainment and Deco's Nightclub present: Endulge Friday at Deco's—731 5th Avenue in downtown. It will be co-hosted by the beautiful ladies of Pure Platinum!
Good Times
A high-energy combination of funky disco and 80's hits with the hottest top-40 singles makes for an unforgettable Friday. DJ Tony Aguilera and the San Diego Mixmasters deliver this potent dose of pure audio remedy after a long week at work!
Elijah Emanuel And The Revelations Social Green, Get Your Dub On And Rockerstv
Elijah Emanuel has evolved through several incarnations of The Revelations since 1996. The present line-up of musicians lives in San Diego, California.
Luke Bryan
Luke Bryan Bryan was raised in Leesburg, Georgia. At age fourteen, his parents bought him his first guitar, and he later joined various local bands and played in local clubs.
Winterhawk
Winterhawk is an acoustic duo who play original songs in the folk/rock tradition.
Happy Hour With The Brokers
Live this Friday at the Belly Up Tavern.