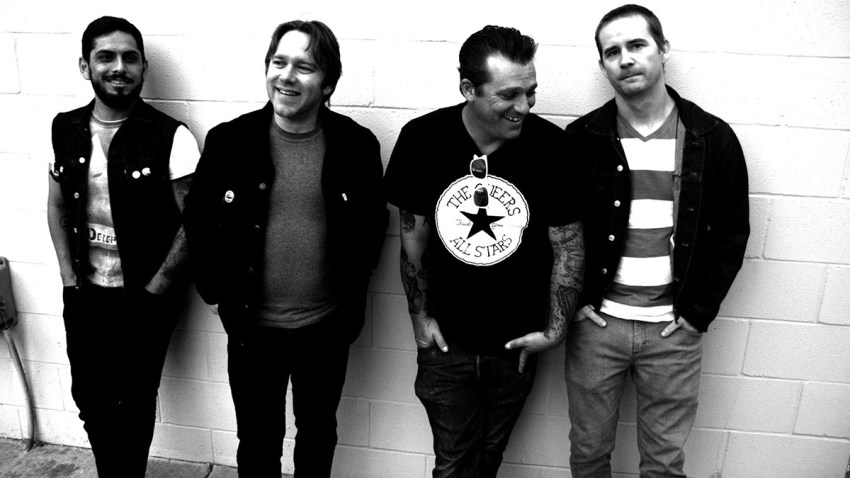 ... And out come the punks: The Punk Rock Food Drive, a locally celebrated biannual event, is back in action come Saturday, June 23, at Midnight Jack Brewing Company.
Originally organized by Chris Mazzola, Daniel Hernandez and Jason York of the now-defunct North County band Black Seven (York currently plays in the band Parade of Horribles), two Punk Rock Food Drives a year (summer and winter events) have been putting local punk bands on stages and much-needed food donations in the hands of the North County Food Bank (a division of the San Diego Food Bank) for distribution to families and individuals in need since 2009.
To date, the drives have raised more than 128,000 meals -- "enough to feed a family of four for over 25 years," the punkrockfood.com website claims.
This year's summer drive, presented by 91x Loudspeaker and Craft Sounds, takes place from noon to 11 p.m. at the Echo Room at Midnight Jack Brewing Company in Oceanside (3801 Oceanic Drive, Suite 101).
The all-ages benefit concert features live performances by Parade of Horribles, Dead on the Wire, Skipjack, the Dodges, the Touchies, Fistfights With Wolves, Dead Frets and Generator.
"Jason, from Parade of Horribles, has been trying to get us on the bill for a couple years now but our schedules have always conflicted -- even though we've been wanting to support his food drive from the start," Dead on the Wire's Brandon "Loogie" Lopez told SoundDiego. "We support local DIY San Diego causes as much as we can, and we couldn't be more appreciative and happier to be on the bill."

Raffles and giveaways of clothing, tattoos, restaurant and brewery gift cards, surf and skate gear, and more will be offered to patrons as well. Admission is free but a donation of either $5 or three non-perishable food items is highly encouraged.
Get more information about the Punk Rock Food Drive at its official Facebook event page.

Dustin Lothspeich has been an associate editor at SoundDiego since 2013, books The Merrow and runs the music equipment-worshipping blog Gear and Loathing in San Diego. Follow his updates on Twitter or contact him directly.