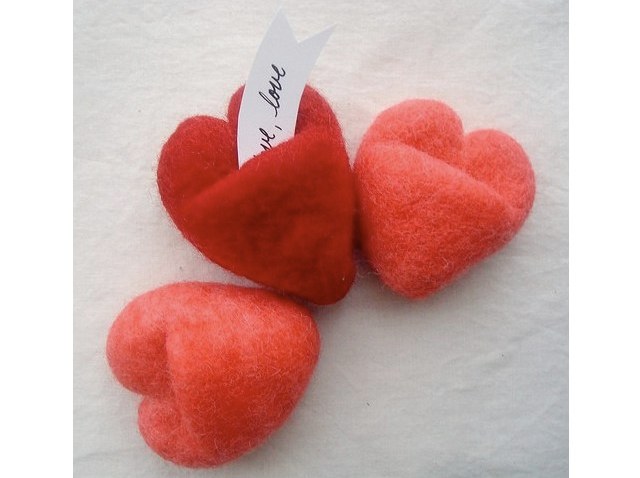 HEART FELT: The unspoken side of Valentine's Day is that there's a little competition in the air. Men are battling their ladies' past lovers, women are comparing their presents to their friends' and everyone is trying to give the most creative valentine they can find.
Put your best Valentine's Day foot forward with this adorable set of felted heart valentines. Made with little kangaroo-like pockets, they are palm-sized and perfect for slipping in tiny chocolates, love notes or all of the above for a memorable valentine that will surely set you apart from the rest.
After the love fest is over, stuff a little lavender into the pocket to make a tiny drawer satchel that smells as sweet as it looks.
GET IT: For $22 per set of three online. Licorice Tree.