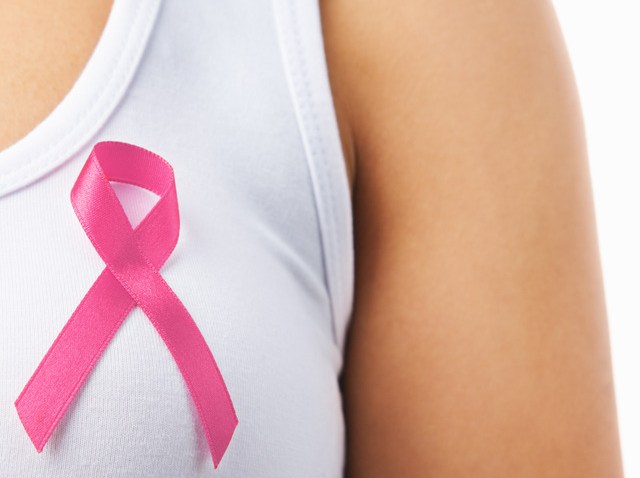 It's Breast Cancer Awareness Month, and if you haven't already been inundated by the color pink, just look around.
The pinnacle event each year is the three-day Walk for the Cure -- San Diego's begins November 22. But there's plenty pink to do until then: You can knit for the cure and you can scuba dive for the cure. You can play flag football for the cure and you can scrapbook for the cure (check out Komensandiego.org).
I was offered a Breast Cancer Find A Cure pink ribbon necklace on Facebook. Even the San Diego Chargers are going pink -- players like Antonio Cromartie will wear pink shoes this Sunday in their game versus Pittsburgh. If you have a pervasive passion for pink, here are a few more pretty-in-pink gatherings:
Tee Off For Tatas. Golfers can drive and putt for the cure on Sunday, starting at 10:30 a.m. at Salt Creek Golf Course in Chula Vista. It's $115 per person; proceeds go to Young Survivors Coalition.
Pink Ribbon Treatment. Book a discounted spa treatment Sunday through Friday at The Spa at La Costa and $5 from each session will go to the San Diego chapter of Susan G. Komen For the Cure. Also: The resort's pastry chef is dishing out a Tahitian Vanilla Bean cupcake with pink butter-cream frosting.
Hard Rock in Pink. Hard Rock Hotel San Diego is going pink for the Breast Cancer Research Foundation. A Pink Party (tonight) will include pink cocktails and a pink carpet entrance. The downtown hotel will display a lighted pink breast cancer ribbon on its exterior. And certain rooms will be fitted with pink sheets, with 25 percent of proceeds from the room revenue going to BCRF.
Drink Pink. The Gaslamp Quarter's Acqua al 2 will do a wine tasting series of pink wines. "Tickled Pink" starts at 6:30 p.m. on October 7. Cost for the rosatos: $20.
Booby Boot Camp. Fitness instructor Dave Depew will lead a Booby Boot Camp for Men in Mission Bay on October 10. The guys will wear pink accessories and shirts that say "Real Men Wear Pink." Donation: $25.
Ron Donoho is a regular contributor to NBCSandiego.com and a contributing editor to sandiego.com. His Web site (sandiegoDTOWN.com) is dedicated to news, sports, culture, happy hours and all things downtown.
Send Ron a Tip or Invite Here