When I first get him on the phone, Pinback's Rob Crow tells me he's working on the biggest project he's ever tried to accomplish -- but he won't tell me what it is.
It might be misdirection or a bit of comedy, considering he's a self-described "house husband with five children," but something in his voice tells me he has something big up his creative sleeve.
"There's not not new music," Crow says when I ask him about Pinback's plans for the future.
It's not like he and Zach Smith, aka Armistead Burwell Smith IV, have written off a new Pinback album or anything, it's just that they rarely have any time to devote to it.
"I honestly have like 15 minutes to two hours maximum every day to work on anything other than being a dad," Crow says.
But at least when you've been around for as long as Pinback have (20 years, to be exact), you don't exactly need all the time in the world to rehearse for a three-night, sure-to-sell-out stint at the Casbah.
"We had almost a whole practice. We're trying to throw in a bunch of songs that we wouldn't normally play -- the songs everybody wants to hear, the songs we're really good at playing and then the songs that we never play but would be fun to revisit," Crow says.
And don't expect any downtime, because according to Crow, they "hate spending any time between songs."
"I usually get in trouble. I'm not allowed to talk anymore," he adds.
For a while, when Pinback used more keyboards during their set, Crow would make a whole bank of stage banter by sampling the banter from black metal bands' shows. Unfortunately, it wasn't universally well received, which only makes it that much more funny.
He's also left politics aside for the time being. Maybe it's the maturation that being a devoted father necessitates, or maybe it's something a lot more practical than that -- i.e., alienating listeners makes it even harder to make a living out of music. Whatever the reason, Crow has made peace with himself and with the listeners he doesn't agree with on a political and/or philosophical level.
"If a horrible person finds a beauty in what we do and that makes them a little bit better of a person, then that'd be nice," Crow says.
Pinback headline the Casbah three nights in a row, starting Monday, Jan. 29. Get tickets here, if you can.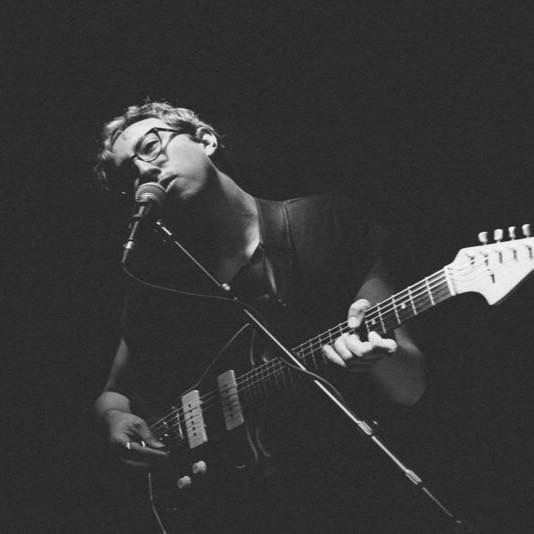 Rutger Rosenborg was almost a Stanford poet-neuroscientist before he formed Ed Ghost Tucker. Whoops. He now fronts the Lulls and makes music on his own when he's not writing. Follow his updates on Instagram and Twitter (@RArosenborg), add him on Facebook or contact him directly.