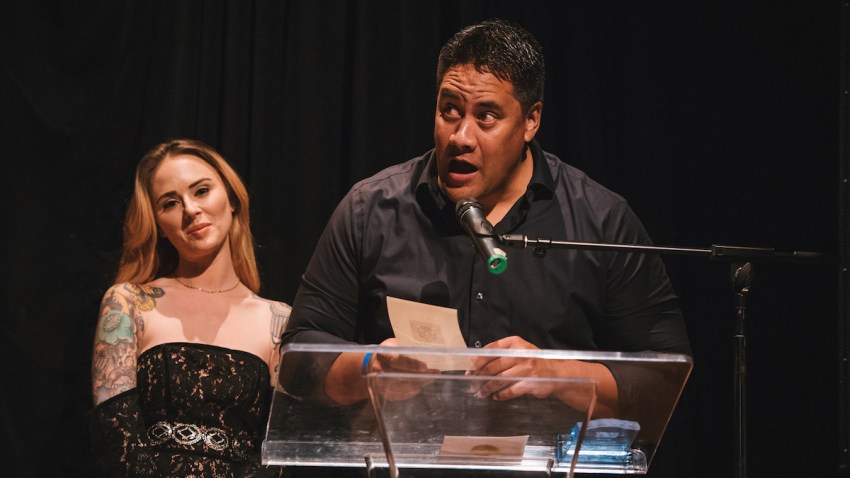 It's the biggest night for San Diego local music, because tonight is the San Diego Music Awards! We'll be there from start to finish, live-tweeting the whole thing. We couldn't be more proud to be a part of this vibrant music scene, and we wish the best of luck to all the nominees. If you didn't grab a ticket to the event, you can still head to the Casbah afterward for the official after party with Dead Feather Moon, Babydoll Warriors and Daytrip -- and it's just five bucks. Other shows around town include one of my favorites, Pete Yorn, at the Belly Up, the Suffers at Soda Bar and Julia Sage & the Bad Hombres continue their Monday night residency at Bar Pink.
Monday, March 11:
San Diego Music Awards @ House of Blues (sold out)
San Diego Music Awards After Party: Dead Feather Moon, Babydoll Warriors, Daytrip @ Casbah
An Evening With Pete Yorn: You & Me Solo Acoustic Tour @ Belly Up
The Suffers, Nick Crook @ Soda Bar
The Playground Monday Night Dance Party @ The Merrow
The Return of Craft Punk @ Bar Pink (5 p.m.)
Julia Sage & the Bad Hombres @ Bar Pink (9 p.m.)
Motown on Mondays @ The Office
Robert Allen Shepherd @ Crossroads, House of Blues (free)
Electric Waste Band @ Winston's
Makossa Mondays with DJ Tah Rei @ Seven Grand
Blue Monday: Dark '80s Night with DJs Camilla Robina & Aaron Wallace @ Blonde
Salsa and Sensual Bachata, Latin Dance Night @ Tio Leo's
Michael J. Dwyer @ De Oro Mine Co.
Andy & Nathan @ Martini's Above Fourth
Strictly Acoustic @ Navajo Live
Blue Largo @ Humphreys Backstage Live
Electric Relaxation: '90s Hip-Hop/Chill Beats @ Whistle Stop
Wheels of the Industry @ Live Wire
Open Mic @ Lestat's
Acoustic Night/Industry Night @ Henry's Pub
31 Flavors @ U-31
Rosemary Bystrak is the publicist for the Casbah and writes about the San Diego music scene, events and general musings about life in San Diego on San Diego: Dialed In. Follow her updates on Twitter or contact her directly.