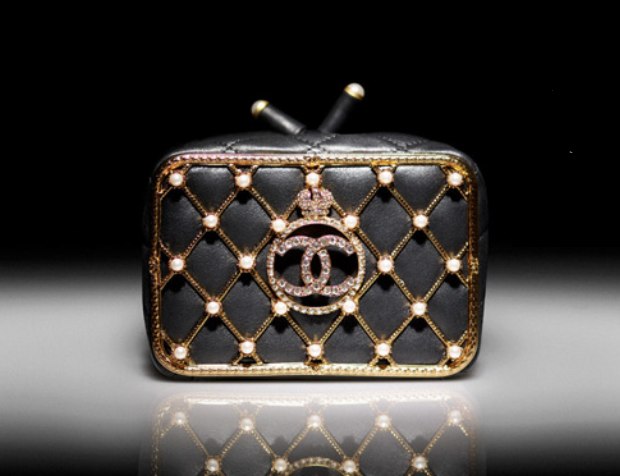 PEARL-RY: The standard way to wear pearls is in the form of jewelry. However, this season's pearl baubles are anything but ordinary. Pearl earrings get large and in-charge for a more high-impact look, like these Majorica 10mm models at Saks Fifth Avenue. Today's pearl bracelets are big and chunky, like J. Crew's Fringe-and-Cluster version. Pearl necklaces shy away from the sweet single strand and take an edgy approach when tangled up with chains and rhinestones like the one from American Eagle, or served up in different sizes like this triple-tiered Newport News necklace.

CLUSTERED CLOTHING: Clothing gets an extra touch of class when pearls are built right in. The Robert Cavalli pearl print silk dress puts it all out there with a bold, draping design, while the Moschino Cheap and Chic cardigan takes a more modest approach to pearl decor. The St. John Collection Pearl and Bow jacket gives a touch of nostalgia to a suit jacket that would look equally sweet with jeans, while the lace skirt with pearled brooch from Forever 21 is undeniably modern and girly.

PRETTY PURSES: Pearls on purses can go from preppy to luxurious to chic, depending on the backdrop. Case in point, the Lurex Check Pearl Bag brings to mind prep school and country clubs, while staying cute and fresh. Meanwhile, the Vendula Cream Bayswater bag is slathered in pearls and shi-shi undertones. Finally, the Chanel lambskin Minaudiere clutch just begs to be taken out on the town, and then some.

STRANDED SHOES: A touch of pearls at the toes elevates even the simplest black dress. Sandal lovers can indulge in the Moschino Women's Bubble Sandal with pearl-laden t-strap. Those looking for a flirtier pump will love the pearly tips of the Valentino Sequined silver version. For a little more coverage, the Jean Paul Gaultier red velvet bootie with pearl ankle adornment gives your sexy ankles the fanfare they deserve.