Thunderpussy are Pearl Jam guitarist Mike McCready's favorite band -- so much so that he's played on or produced a number of the Seattle-based rock band's songs.
In a phone interview replete with sarcasm and innuendo, vocalist Molly Sides, guitarist Whitney Petty, bassist Leah Julius and drummer Ruby Dunphy talked me through their collaboration process with McCready.
"I don't even know what you're talking about ... He begged us for weeks to work for us. After he groveled long enough, we're like, 'OK, Mark -- I mean Mike,'" Petty said.
"Mike is tenacious. Either that or, like, somebody paid him ... Ruby spent some time alone in the van with him," she added jokingly.
In February, Thunderpussy released an EP that rhymes with "Greatest Hits." While we can't say it here, the EP cover art, which features two suggestive looking lemons pierced with earrings, might give you a hint as to what that rhyme is exactly. [Listen to it here]
Watch the music video for single "Speed Queen" below, featuring a cameo from Pearl Jam's Mike McCready.
For the past five years or so, the band has been winning over Seattle audiences with their stage presence and energy. Now, they're gearing up for SxSW with the help of major label backing from Universal and Republic Records.
"A lot of people don't know this, but I started the Seattle music scene; I look good for 65 ... I was the original ukulele player in Nirvana," Petty said.
"There are so many incredible musicians here from jazz, classical orchestra, to rock to blues and hip-hop. I think right now there's a really cool thing happening in the evolution of music, and it's happening with collaboration -- different artists reaching out to different kinds of artists ... I do a lot of dance, movement, a lot of dance performance, and collaboration is really cool," Sides added.
If there's one thing Thunderpussy is really good at besides all of the artsy-fartsy stuff, it's naming things -- if their band name and EP title are any indications.
"If you have anything that needs naming, just ask Ruby," Petty said.
So I did. I asked Dunphy what I should name my new, entirely fictional, dog. Her response?
"How about Ruby?"

All jokes aside, the band puts music and art front and center, and they always have.
"We all wanted to be artists and not have the 9-to-5. We all love music; we all really want to be artists. There's nobody standing over you making you do this kind of thing. It was really refreshing to find three other people who are willing to go for it. So, we keep searching out those people and keep finding kindred spirits -- keep finding amazing people and collaborating," they said.
"We love to perform; we're performers, so being able to do that is a friggin honor. Being a performer, you want to connect with people, and my hope is we're able to do that together," Sides added.
"I just hope I can continue waking up at noon and not putting my pants on until five or six at night," Petty concluded.
Thunderpussy headline Casbah on Friday, March 9. Get tickets here.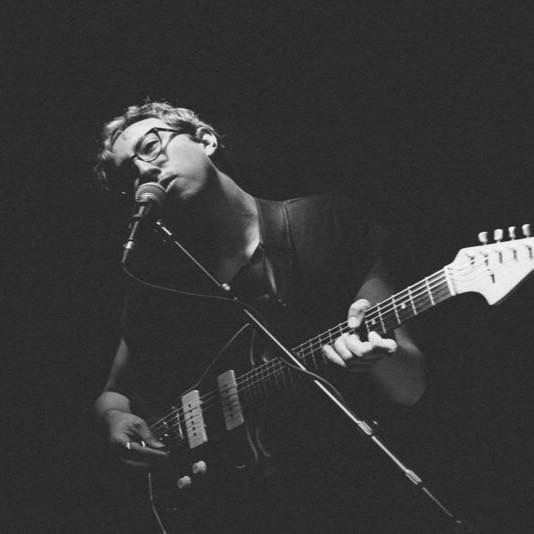 Rutger Rosenborg was almost a Stanford poet-neuroscientist before he formed Ed Ghost Tucker. Whoops. He now fronts the Lulls and makes music on his own when he's not writing. Follow his updates on Instagram and Twitter (@RArosenborg), add him on Facebook or contact him directly.