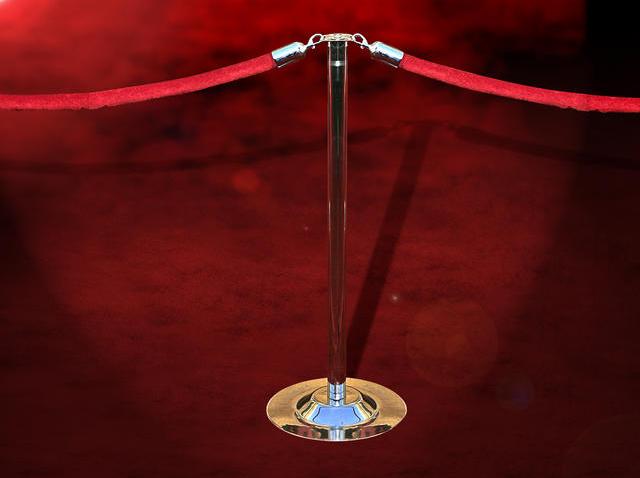 After inspiring guests to dance among the tables at Pasquale on Prospect (the fun, smallish restaurant sandwiched between George's at the Cove and Azul La Jolla), restaurateur Pasquale Angelotti provides them plenty of room to party at his new Pasquale Del Mar.
For two decades, this second-floor space in a Via de la Valle complex across from the polo fields housed Scalini, an Italian restaurant that claimed many fans but apparently ran its course. Angelotti and a couple of partners——one, Kentucky-born former San Diego Padre Steve Finley, lent his name to the restaurant's sizzling-hot Finley Lounge——lavished considerable time and money remaking the space, which reopened midsummer with a solid menu of pastas and Italian entrées.
Looks count. A full page of the menu actually credits those responsible for the glam decor, such as NWW of Vienna, Austria, which supplied the leather chairs and banquettes upholstered in a lustrous mother-of-pearl shade. The semicircular booths in the large central room snake across the space in luxe curves, beneath drumshape hanging lamps made of cascading beads.
Lavender draperies somewhat shield pretty side rooms from the action in the main room and lounge, but all areas look across the open dining terrace to the polo grounds, often alive at this time of year with multitudes of soccer teams. The place is gorgeous.
Executive chef Vincenzo Mauri super vises a menu that sometimes defies local Italian conventions—— one appetizer, for example, marries snails in lemony wine sauce to silky artichoke hearts ($12) —— but takes care to list spaghetti and meatballs ($19), as well as exceptionally good house-made pappardelle pasta bathed in a Kobe beef sauce Bolognese ($24). There are fewer pasta selections than at most luxury Italian houses, but they tend to be notable, like the bucatini carbonara ($18). Lightly dressed with egg and Pecorino cheese, this pasta with a wonderfully toothsome bite is distinguished by crisp morsels of meaty pancetta bacon that provide a salty, marvelous flavor.
You can't put soup and pasta in the same meal (it's not illegal, just not done), but you can put pasta in soup, which Mauri does quite successfully with his pasta e fasull ($8), more typically spelled fagiole. It's a terrific blend of deeply flavored beans tempered with firmly textured pasta tubes.
You certainly can put butter-tender ossobuco and slightly chewy, saffron-scented risotto on the same plate ($32), which Pasquale Del Mar does to happy effect. Grilled filet mignon topped with Gorgonzola cheese is a familiar, pleasing self-indulgence ($43). For a more daring foray into the unknown, try the coda——oxtail stewed with raisins and pine nuts in a cocoa-scented marinara sauce ($34). The cocoa marks it as old-style Sicilian, and it's succulent and memorable.
Pasqaule Del Mar serves lunch weekdays and dinner nightly at 3790 Via de la Valle in Del Mar. Make reservations at 858- 259-0504.