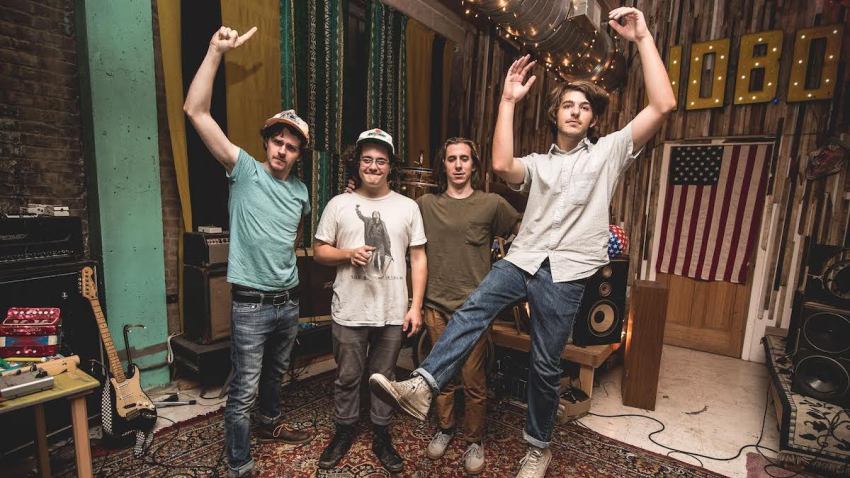 I don't quite remember exactly what happened, but the Districts were supposed to play in San Diego in 2015 but the show was canceled, so I don't think they've actually played here, unless perhaps there was a Soda Bar show or another such small gig that I maybe missed. All that being said, I cannot wait to finally see them, for the first time, tonight at the Casbah. Their songs have those epic soaring choruses that you usually associate with Brits or Scots, and they do it well and with great effect. Meanwhile at Soda Bar, Jon and Ken of the Posies return to bring some nineties nostalgia, Trombone Shorty plays the first of two sold-out nights at Belly Up and Electric Waste Band holds down the fort at Winston's.
Monday, Jan. 21:
The Districts, Deeper @ Casbah
The Posies: Jon & Ken duo show, Shelbi Bennett (the Midnight Pine) @ Soda Bar
Trombone Shorty & Orleans Avenue, New Breed Brass Band @ Belly Up (sold out)
Parquet Courts, Snail Mail @ Music Box (sold out)
Shock! DJ Old Man Johnson @ Bar Pink
Motown on Mondays @ The Office
Electric Waste Band @ Winston's
Makossa Mondays with DJ Tah Rei @ Seven Grand
Blue Monday Dark '80s with DJs Camilla Robina, Aaron Wallace @ Blonde
Altars of Madness Mondays @ Space
Ashley E Norton @ De Oro Mine Co.
Happy Hour All Night @ Martini's Above Fourth
Strictly Acoustic @ Navajo Live
Fuzzy Rankin @ Humphreys Backstage Live
Mic'd Up Singing Competition @ Moonshine Flats
Wheels of the Industry @ Live Wire
Open Mic @ Lestat's
Acoustic Night/Industry Night @ Henry's Pub
31 Flavors @ U-31
Rosemary Bystrak is the publicist for the Casbah and writes about the San Diego music scene, events and general musings about life in San Diego on San Diego: Dialed In. Follow her updates on Twitter or contact her directly.