"I'm every bit as fragile as a baby bird," Palehound's Ellen Kempner sings over a self-described "repetitive, weird, wonky beat" on "Sea of Blood," which Bully's Alicia Bognanno recorded for Kempner at her Nashville home studio (read the recent SoundDiego interview with Bognanno here).
"That was awesome ... We both have an appreciation for having s----- fun. We left [the recording session] to go to Dave & Buster's and got neon cocktails," Kempner told me over the phone last month.
Despite the devil-may-care spirit during the recording process, chiming guitar carries dark Old Testament imagery like a river on Palehound's new 7-inch (available for purchase here), and she doesn't exactly know why.
"I don't entirely remember [the song's origins]. I was really into Arthur Russell at the time," Kempner said.
"All I want is to unravel to a sea of blood," the lyrics continue on Palehound's single.
While she might not have been able to remember precise details, there was, evidently, a deep well from which she could draw, and much of it could have bubbled up from her college years.
"When I was there [in college] I took like Psychology and the Religious Experience. I studied some music, took some gender and gay studies. I got really depressed and really sick. The social environment there was pretty toxic. 'What's the point of getting an education if I'm too sick to appreciate it?' I thought. So, I did a lot of personal work to get out of that headspace," she said.
As is often the case, however, depression can lead to more internal turmoil: a river flowing into a sea.
"I have a lot of anxiety. I definitely try to not act as anxious as I am all the time ... This career really makes you focus on yourself so I don't know how you can't have anxiety if you're a musician," Kempner admitted.
While her anxiety sometimes interferes with her writing, she's lucky enough to have a career that offers her some kind of therapeutic release as well.
"Playing shows actually really helps me with that [anxiety]," she said.
Palehound play Soda Bar on Tuesday, Feb. 20. Get tickets here.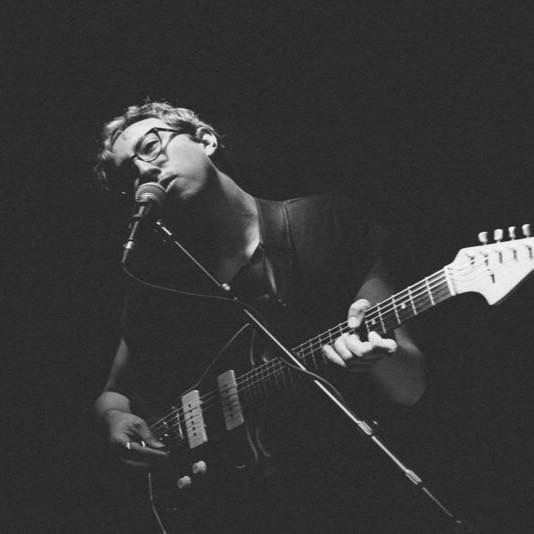 Rutger Rosenborg was almost a Stanford poet-neuroscientist before he formed Ed Ghost Tucker. Whoops. He now fronts the Lulls and makes music on his own when he's not writing. Follow his updates on Instagram and Twitter (@RArosenborg), add him on Facebook or contact him directly.