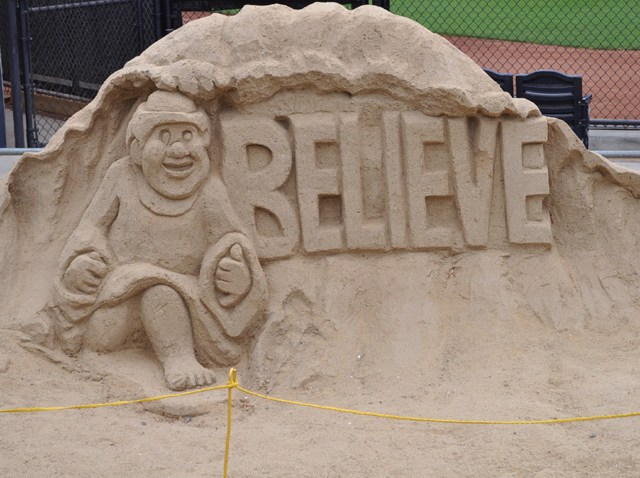 The Padres had such a great season in 2010, they can't wait to get started on 2011. Their Spring Training schedule is out, and it starts a bit earlier than it has in the recent past.
Pitchers and catchers report for their 18th Spring in Peoria, AZ on Sunday, February 13. Their first workout is the following morning. I'm sure it's just the way their significant others want to spend a Valentine's Day.
Position players must arrive by Friday, February 18 for their first full squad workout on the 19th. The 32-game exhibition schedule starts on the 27th in Peoria with their annual charity game against the Mariners. Tickets go on sale on Saturday, January 8 at 8:00 a.m. You can get them at www.padres.com, via phone at (800) 677-1227, or at the Peoria Sports Complex box office in Arizona.
Now the only question is, will Adrian Gonzalez and Heath Bell be reporting with the rest of the guys who missed the playoffs by a single game in 2010? Odds are, yes, and there is even the possibility, if the club is contending again like it did last year, they could finish the season wearing Padre hats. That's what I'm hoping for.