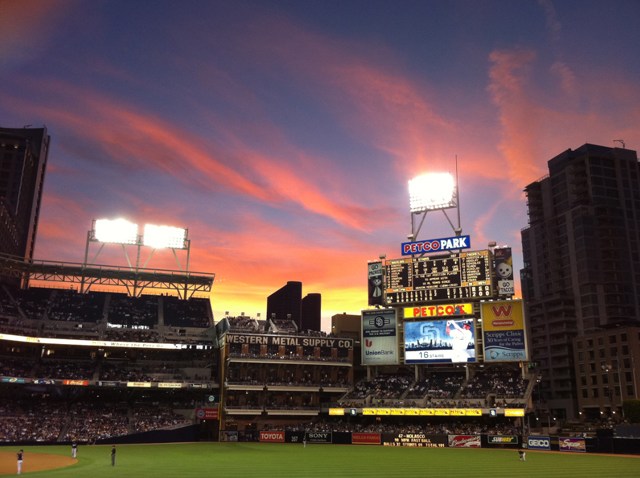 On Friday night, just before the start of their big 3-game series against the Phillies, the Padres had a few interesting things going on:
-- Jerry Hairston Jr. has a strained ligament in his right (throwing) elbow. He says it only bothers him when he throws, so the team is contemplating whether or not to put him on the disabled list. With only 5 days until rosters expand, it's possible Jerry will stay with the team as a pinch-hitter. He'll take 10-14 days resting the elbow and see if it gets any better. Hairston Jr. has been as important as anyone on the roster this season.
-- Speaking of elbows, Stephen Strasburg's torn ulnar collateral ligament won't have an impact on how the Padres handle 22-year-old starter Mat Latos. Pitching coach Darren Balsley said you can never predict injuries and the coaching staff will continue monitoring Latos and the rest of the staff the same way they have the entire season. Whatever they've done has worked. The Padres' starting 5 has started all but 2 games this season.
-- All our griping about the Padres not receiving any national attention must have worked. In its latest Power Rankings, Sports Illustrated put the Padres at numer 1. Yes, above the Yankees and Rays. Baseball Prospectus also did some fancy math and determined the Padres have a 96.7% chance of making the playoffs, the surest bet in baseball. Not bad for a team who started the season with an 8% chance of seeing the post-season.