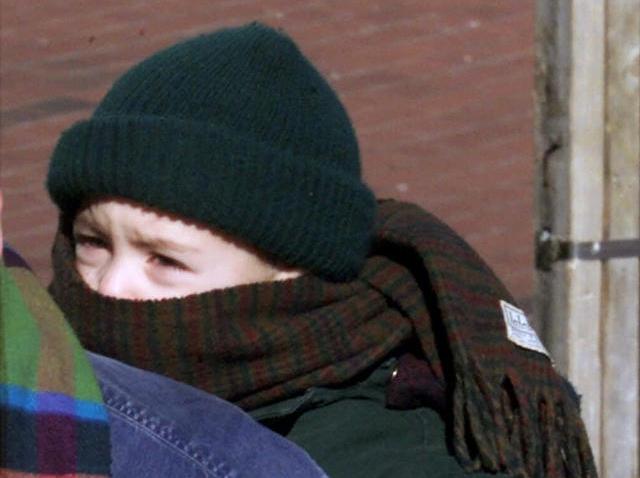 The unusual weather during the last half of 2010 continues on this, the last day of the year.
We can now add "ice" and "frost" to the list that already includes a lot more rain than normal and "the summer that never happened."
The same storm front that brought us all that rain earlier this week left behind a couple of problems that will likely stick around through the first couple of days of 2011. They are the kinds of things San Diegans aren't real used to dealing with. First, we got so much rain during December that we're seeing runoff on many of the outlying roads in East and North County.
That's not a problem during the day; it's just a little water running over the pavement. Overnight however, that water turns into "black ice," thanks to unusually cold temperatures, which are also a result of the recent storm.
That black ice caused numerous accidents the last two mornings and will likely be around the next two mornings as well. On Thursday the problems were out east, south of I-8 in the Pine Valley area. Patches of ice caught no less than three motorists by surprise, causing spinouts and some minor collisions.
On Friday, the ice problems moved up east and north of Escondido. Around 2:45 a.m., there were a couple of spinouts on state Route 16 (also called the Pala Temecula Road). As the name suggests, it runs due north out of the community of Pala, just east of the casino and up across the county line into Riverside County. No serious injuries were reported, but it forced the closure of the road until the ice melted later in the morning.
There was also a spinout reported on San Pasqual Road, and at least three more around 7 a.m. on Cole Grade Road leading into Valley Center. Again, the CHP closed portions of the road down until the sun heated things up enough to turn the ice back into water.
With overnight temperatures at or below freezing possible during the next two nights in the inland parts of the county, this again could result in more black-ice spinouts. We are expected to see the last of the freezing temperatures in all but the mountains come Monday, but they'll be replaced by another storm bringing us more runoff and flooded streets. Speaking of the mountains, there is a lot of ice on all the roads above 4,000 feet, and with temperatures expected to remain in the 20s and low 30s, and more snow coming in next week, well, the driving problems in that part of the county will likely continue through the weekend and all of next week as well.