JEFF BRIDGES: Nominated for his role as a washed-up country singer in Crazy Heart, Jeff Bridges has shown acting range since appearing as "The Dude" in The Big Lebowski and the devious "Obadiah Stane" in the Iron Man series. A friendly, approachable man, Bridges is accustomed to wearing open, one-button suits to formal occasions. However, it would be nice to see him button up a bit more with a tuxedo like the Armani Colleziono Classic Tuxedo. It still has the ease and class of a single-button jacket, but it closes much higher for a more formal look.
GEORGE CLOONEY: A natural when it comes to old-Hollywood appeal, George Clooney knows what works and he sticks to it: classic cuts and colors. After so many years of seeing him rock his conservative collars, however, it would be refreshing to see him in something a little more cutting edge for the occasion. The Gucci Signoria Tuxedo is sharp and stunning in basic black wool, and promises to help play up George's already timeless assets.
COLIN FIRTH: Long past the days of the reindeer sweater in Bridget Jones' Diary, Colin Firth catches a nomination as the result of his moving role in A Single Man. Though Firth has played with fashion a little in the past, his uniform for semi-formal events has rarely strayed from the white button-up shirt and black blazer. His naturally tall and slim frame is well-suited for the extra layers and lines in this suit from Dolce & Gabbana. The black textured tie wouldn't hurt, either.
JEREMY RENNER: The youngest of the nominees, Jeremy Renner is up for his role as a thrill-seeking bomb defuser in The Hurt Locker. His style off the red carpet is young and a little rebellious itself (i.e., leather motorcycle jackets), so he'd look fantastic in a contemporary tuxedo like the HUGO Alkin Hollo. The jacket has two buttons and traditional features, but the thinner lapel looks fresh and flattering on the younger set.
MORGAN FREEMAN: What can you say about Morgan Freeman that hasn't already been said before? A true class-act, he's up for a nomination for his portrayal of Nelson Mandela in the movie Invictus. In addition to his undeniable acting skills and general air of poised composure, Freeman also has impeccable style and taste. So, he's probably already got a tuxedo picked out that would far surpass anything I'd be able to choose, but if he can't find the time he would look effortless and sophisticated in Ralph Lauren's Classic Peak Lapel Tuxedo.
---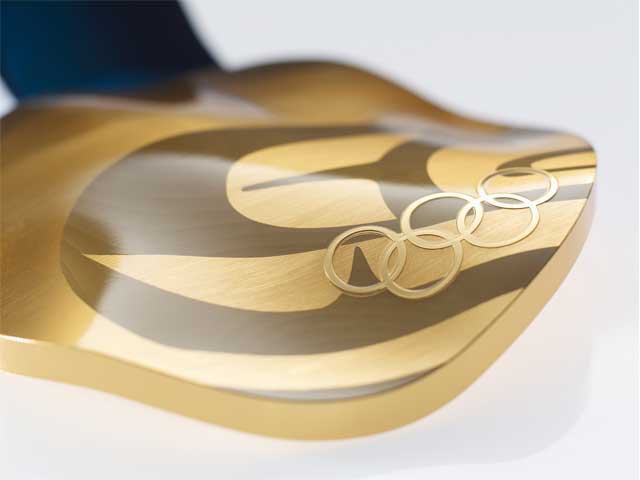 Check out NBCSanDiego's Olympic full coverage complete with athlete profiles, amazing photo galleries, and more! Fan us on Facebook, and follow us on via Twitter @nbcsandiego