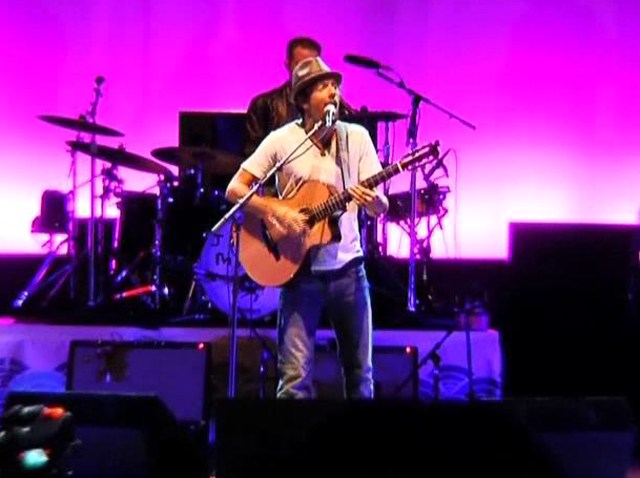 The Cricket amphitheater was jammed to the rafters as Jason Mraz said thank you to his hometown fans.
It was like one big group hug at the concert. Fans got in for free, in an effort to get them to contribute to charity organizations. While the musician reminded everyone to be thankful for what they had, he also encouraged fans to give to those in need.
"Jason Mraz is our favorite, we're his number one fans, me and my three kids," Las Vegas resident Jennifer King said.
Some 20,000 people filed into the Cricket Wireless Amphitheatre. Many were local fans of the pop sensation but others came from far away.
"How far did you come?" A reporter asked Long Beach resident Paul Samson.
"Two hours. We're from Long Beach," he replied.
"Wow that's a long way," the reporter said.
"Oh yeah, we could travel a long way for Jason Mraz," Samson said.
An added bonus was the price. Reserved seats were only $1 and lawn seats were free of charge, which was a treat for many, in these tough economic times.
"I think it's great that he's doing a lot of this for charity and it's great for the families here in San Diego because he's really popular," San Diego resident Connie Pearce said.
The concert was part of the gratitude cafe tour -- a 'thank you' to his fans. In return he asked that they donate money to the Surfrider Foundation and San Diego Youth Services, which helps hundreds of thousands of homeless and abused youth.
The event raised $30,000 even before the show started with the auction of VIP seats and backstage passes.