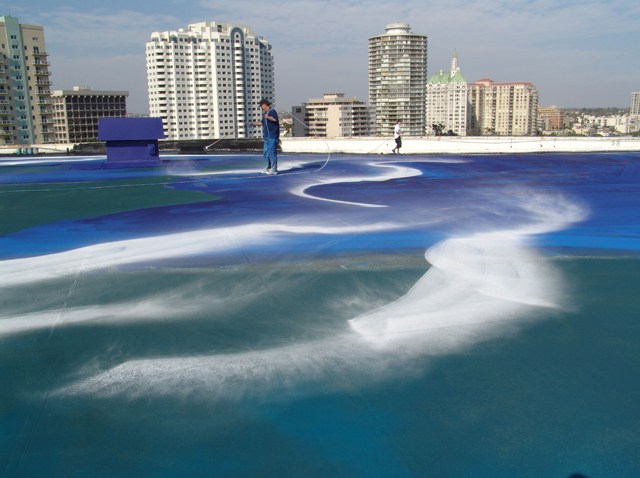 When local journalist Chris Morrow bumped into the famous sea muralist, Wyland, she asked one simple question that turned into an idea. Then that idea turned into another idea and two artistic creations were born within 24 hours.

"I asked him what he was going to do for Earth Day (it was a couple of days later) and he thought about it and he said, 'I want to paint the world's largest earth on top of the Long Beach arena'," Morrow said.
Check out more coverage from the San Diego Film Festival

A few minutes later, the mayor showed up and they made a deal. Wyland would paint and Morrow would document the entire process. 24-hours after announcing his goal, Wyland put the finishing touches on "Earth: The Blue Planet:" a three acre interpretation of our world atop the Long Beach Convention Center.

What neither of them knew, was that the documentary would be featured during this week's San Diego Film Festival. "Wyland: Earth Day" takes you inside the creative process behind the artist and his mission.

"He's a genius and I'm glad to have been able to document that. People are going to be talking about him for a long time," Morrow said.

The photographer is a freelance journalist and shoots for CNN. She lives in Little Italy in San Diego with her husband.

"I love it. It's so fantastic. My husband and I decided to go on a little adventure… and ended up in San Diego. We got transferred over here and it's just a fantastic thing to live downtown," she said.

The San Diego Film Festival runs Sept. 23 – 27. You can watch Earth: The Blue Planet at 1 p.m. on Sunday Sept. 27 at the Gaslamp Theatre.