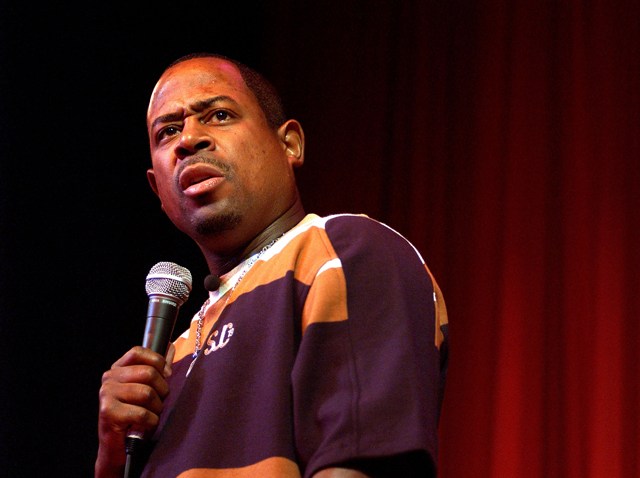 When I hear Martin Lawrence's name, I instantly burst into laughter and visualize my favorite character that he plays, Sheneneh Jenkins, from his hit comedy series Martin. The comedian returns to the local stage on Saturday, March 19, at Pala Casino.
Lawrence's resume is vast; he was the original host of Russell Simmons's Def Comedy Jam on HBO, starred in Bad Boys and Bad Boys II and Big Momma's House and Big Momma's House 2, for which he was the executive producer. It was on the talent show Star Search where Lawrence's comedic flare was first recognized. After that, he got roles in the House Party series, which led him to star in his own hit sitcom, Martin. This year, Lawrence will film Bad Boys IIIand the much anticipated Skank Robbers, with Jamie Foxx.
Returning to stand-up comedy after six years, Lawrence is back onstage telling tales of sexuality, racism, African-American culture and self-deprecation. Lawrence's comedic style has been labeled "black comedy," but his observational and improvisational skills are sharp, often leaving audiences in tears from continuous laughter.
Tickets are still available and admission is $45-$80; the show is predicted to sell out.