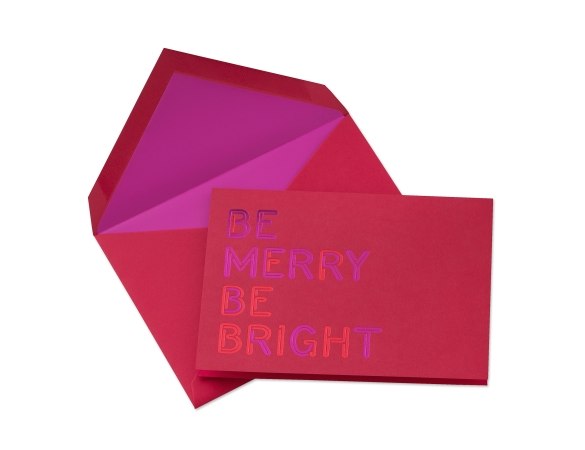 Though December is still in the single digits, the time for sending hoilday cards is running short. If you haven't already picked out your stationery of choice, be ready to comb through some bare shelves and less than fetching designs.

Or, you can avoid the run-of-the-paper-mill snow scenes by checking out Kate Spade's holiday card collection. Donning her signature bright reds, classy golds and poppy decor, your notes will stand out in the hearts, minds and mantels of all your recipients.

Each set of 10 note cards comes with coordinating envelopes, and online orders get free ground shipping. But you better act fast!

Pick them up at Kate Spade for $30-$35.