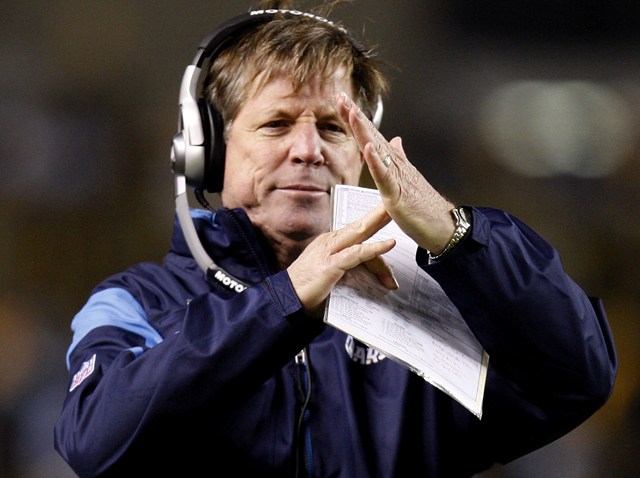 The NFL is refusing to budge on their television blackout policy this season because of the recession.
The recession has made football tickets an unaffordable luxury for many people. Under the NFL rule, a game must be sold out 72 hours in advance before it may be aired in a team's local TV market.
In the first two weeks of the season, five teams, including the Chargers, have needed 24-hour extensions to sell out tickets. Now three cities, including San Diego, could be in danger of blackouts this weekend.
An outside study of the 96-97 NFL season found the policy harms the community as a whole. It suggested lawmakers pressure the league to change the policy.
A spokesperson for the league acknowledges tickets prices are steep, but says the blackout policy is crucial to selling those tickets.
We asked our Twitter followers if they think the NFL should suspend the blackout policy in tough times. Here is a sample of their responses:
@ MsLaurenRae: YES absolutely. At this point, it is hurting everyone.
@ErinNorton: If you cheapen the product now, people will expect no blackouts post-recession. You can't fault the NFL for running a business.
@Steffanie_C: YES YES YES YES
@seanmonz: Keep blackouts. If market of 3mil cannot get 2% of population to support team there is a product issue. Ownership needs to do better.
@Marciegee: Absolutely they should. If not, well, they take the hit in the long run! As for me, I still enjoy watching the Padres. ;)
You can join the conversation by following us on Twitter @ NBCSanDiego (#NBCSD) or become our friend on our Facebook page, NBCSandiego.com. We promise not to send you those annoying RSS feeds most news organizations insist on sending out. Instead, we want to share things that impact you or ask for your opinion on interesting topics.