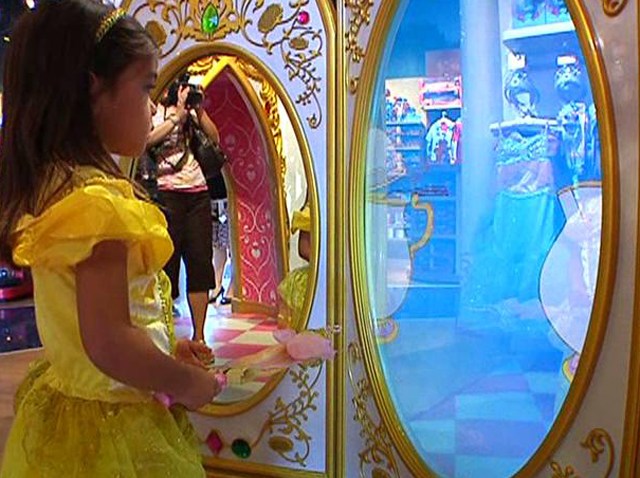 It was an exciting day for youngsters of all ages at the Fashion Valley Mall on Monday.

To celebrate the opening of the new Disney Store, an exclusive tea party was hosted for store members to see what the place will offer. It was a special event where shoppers got a sneak peek at new features and a chance to meet Paige O'Hara, the voice of Belle from the Disney classic "Beauty and the Beast."

One special feature has princess fans very excited, according to store spokeswoman Robin Taricani.

"All the children can walk through the castle, wave a magic wand of their favorite princess, and the princess comes to life [in the mirror] and speaks to them and brings them into their world," Taricani said.

A sister store is also opening in Mission Viejo, making a total of just four in all of Southern California.