To celebrate what would have been John Lennon's 70th birthday on Oct. 9, New Music Tuesday offers an 11-CD Signature Box set consisting of remastered versions of his solo work, personal artwork and a book featuring rare photos, poetry and essays by Yoko Ono, and his sons, Sean and Julian Lennon. It's quite impressive. More here.

In other new releases, Scotland's multiplatinum singer/songwriter/guitarist KT Tunstall returns with her third studio album, Tiger Suit, and American Idol runner-up David Archuleta sits on top of the Amazon.com charts with The Other Side of Down. Tricky blazes onto the scene with a new release, Mixed Race, of which he says the following: "This is the most up-tempo album I've done. I wanted something that could be played in a club ... which is unusual for me, because I don't give a s--- about clubs."
Personal picks are handed to Guster's sixth studio album, Easy Wonderful, and the Avett Brothers' third official live recording, Live, Volume 3. Recorded in the brothers' home state of North Carolina, Live, Volume 3 -- packed with 16 songs -- properly represents the band's unusually wide range of emotions and musical stylings. Staying true to their cult-status-inspiring trademark sound, Guster's new release contains bright acoustic jams, tight harmonies and punchy beats, all presented in a laid-back, effortless fashion.

Other new releases include:

Allo Darlin': Allo Darlin'
Abandon All Ships: Geeving
Apache Beat: Last Chants
David Archuleta: The Other Side of Down
Avett Brothers: Live, Volume 3
Clinic: Bubblegum
The Creepshow: They All Fall Down
Down: Diary of a Mad Band [live CD/DVD]
Guster: Easy Wonderful
Idlewild: Post Electric Blues
Alain Johannes: Spark
Julius C: OK, OK
Tim Kasher: The Game of Monogamy
Toby Keith: Bullets in the Gun
Leland Sundries: The Apothecary [EP]
Raul Malo: Sinners & Saints
Bruno Mars: Doo-Wops & Hooligans
Middle Class Rut: No Name No Color
New Collisions: The Optimist
Royal Baths: Litanies
Joe Satriani: Black Swans and Wormhole Wizards
Shadow Shadow Shade [formally known as Afternoons]: Shadow Shadow Shade
Tricky: Mixed Race
KT Tunstall: Tiger Suit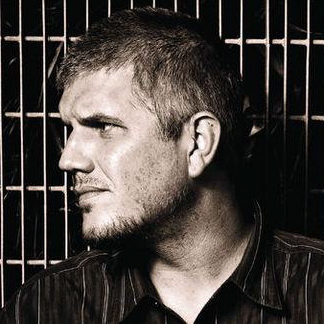 Chris Cantore, SoundDiego's anchor contributor and a longtime fixture on San Diego radio, is on the air weekdays from 3-7 p.m. on 102.1 KPRI. Follow Chris on Twitter @chriscantore or send him a story idea.