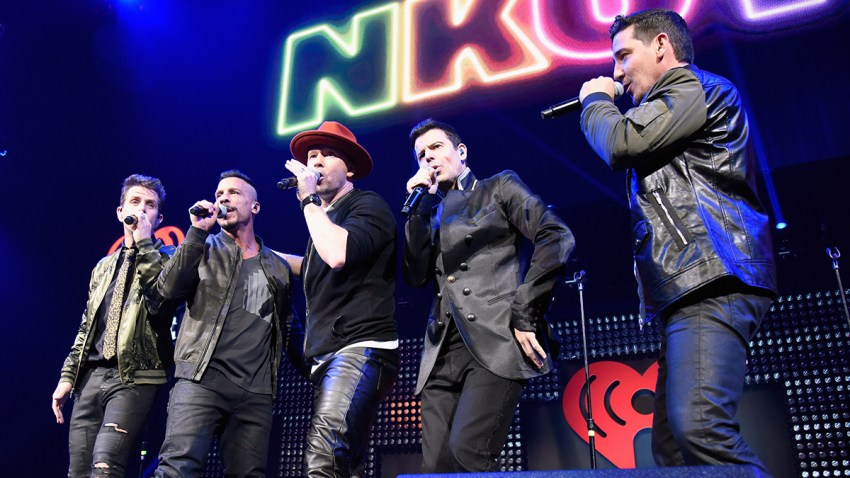 I missed the whole boy-band thing, but I remember being in junior high and so many of my friends were obsessed with New Kids on the Block. They bought all the merch, the shirts, the sheets, the bags and argued about who loved them most or which one they loved the most. So tonight's NKOTB show is probably gonna be full of women my age still swooning, though I bet it's going to be even more fun for the ladies than when they were kids. I did, however, go through a Debbie Gibson vs. Tiffany thing, and I was Team Tiffany all the way. I probably still have her cassette somewhere at my parents' house. Along with Salt-N-Pepa and Naughty by Nature, this show will be some extreme '90s fun at Viejas Arena and you nostalgic types are probably all about it. Around town, punk band the Exploited play House of Blues, the Bright Light Social Hour keep an indie vibe at Soda Bar, and Ocean Alley play a sold-out show at the Casbah.
Thursday, May 23:
New Kids on the Block, Salt-N-Pepa, Tiffany, Debbie Gibson, Naughty by Nature @ Viejas Arena
Ocean Alley, the Morning Yells @ Casbah (SOLD OUT)
The Bright Light Social Hour, Swimm, King Shelter @ Soda Bar
The Exploited, D.I., Total Chaos @ House of Blues
Vinyl Williams, Klauss Johann Grobe @ Whistle Stop
Rat City Riot, Sniper 66, High Society, Dog Company @ Ken Club
El Gran Festival de Musica Cubana @ Humphreys Concerts by the Bay
Crime in Stereo, Elder Brother, City Ghost @ Space
DJ Dunekat @ Bar Pink (9pm)
Rock for Dreams ft. the Dark Alley Dogs, Static on the Stereo, Punkture @ Belly Up
Disco Goth with Magic Wands, Twin Ritual @ Blonde
Reverie Noise, Strange Ages, the Lucy Ring @ The Merrow
Steph Johnson Trio @ Panama 66
Jerry "Hot Rod" Demink @ Crossroads, House of Blues (FREE)
Cadillac Wreckers @ Humphrey's Backstage Live
The Drowns, Squarecrow, the Petty Saints, MIT @ Tower Bar
Downtown Boys, Con·tact, Spirited Away, Telaraña @ The Ché Café
Nick Lanari (of Mainsail) @ Himmelberg's
Jimmy Ruelas @ Seven Grand
Dablin Souls, Cali the Dreamer, Nicholas Gray + Sogii Johnson, the HalFreKan, ID the Poet, Locness Cypher @ Winston's
Dave Gleason @ Grand Ole BBQ & Asado
Dig Deeper with DJ Qure @ The Office
Bill Caballero Latin Jam @ Border X Brewing
Glow Party with Megan Ruger @ Moonshine Beach
The Loosen Up with DJ Mane One @ El Dorado
Digital Bath, Anesthesia, Woke Up Dead, Radd Company @ Music Box
Open Jam with Jeff Ousley @ Navajo Live
The Rockin' Aces @ Tio Leo's
Wildheart @ Renegade
Rosemary Bystrak is the publicist for the Casbah and writes about the San Diego music scene, events and general musings about life in San Diego on San Diego: Dialed In. Follow her updates on Twitter or contact her directly.