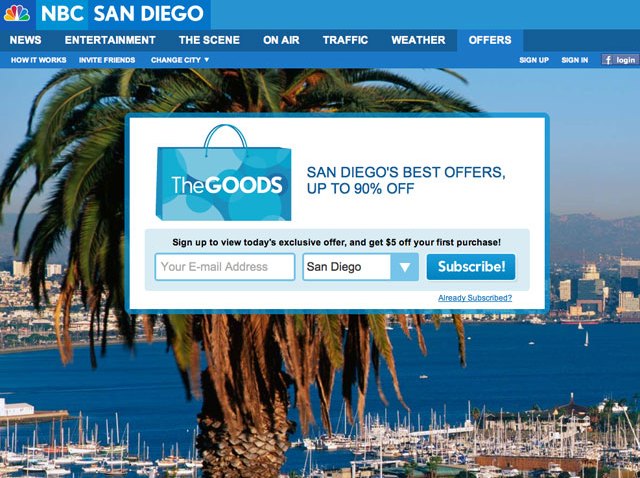 NBC San Diego will launch on Wednesday The Goods, an exclusive service that e-mails members hand-selected offers for local businesses at up to 90% off. Each offer is available for a limited time.

The Goods' debut launch offer features storied local brand Donovan's, which is promoting Donovan's Prime Seafood, a recently opened downtown location offering salt water fare like Mediterranean black mussels, line-caught New Zealand king salmon, and ahi tuna tartar.

Donovan's is making only a limited number of offers available, and subscribers must purchase the offers by midnight Thursday. The Goods offer marks Donovan's first foray into this form of online advertising.

Beyond Donovan's, The Goods will send offers to subscribers three times per week on Monday, Wednesday, and Friday. Participating merchants, which will range from spas and gyms, to magazine subscriptions, to adventure experiences, will be featured in both exclusive e-mails and on-air spots.

For more information about The Goods, and to sign up, visit nbcsandiego.com/thegoods.