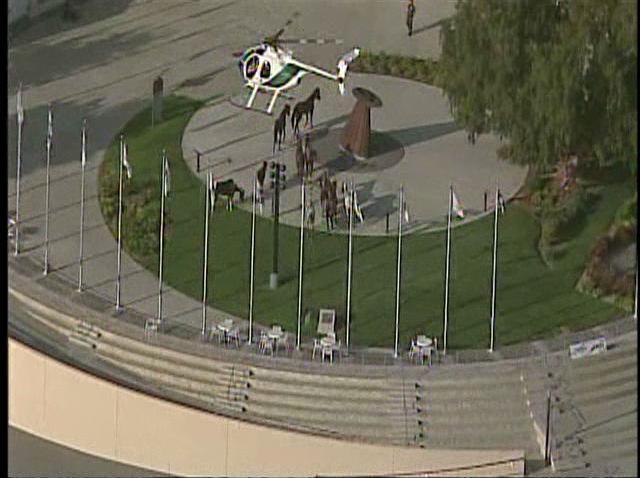 OUR MOUNTAIN: Have you ever pointed at a hill or a rock or a tree or a meadow, say, when you're out with your sweetheart, and put the word "our" before the word hill or rock or tree or meadow? Almost everyone who has ever been in a twosome has because many people out there have the proverbial "our" spot. And, yes, our mall and our movie theater and our diner count, too, but nature has long been a draw for duos seeking a little sweet respite from the world. And while we'd like to know how many couples share the same mountain or hill -- there are plenty of "ours" to go around, after all -- we're content in knowing that our national parks are very wide-of-arm and big-of-joy when it comes to people proposing and nuptialing within their wild borders.
BECAUSE? It happens. It is such a common occurrence that someone will likely go on bended knee before someone else in Yellowstone or the Rockies or some other gorgeous and away-from-everyone spot. There are over 400 distinct places in the system, so that's a lot of quiet alone time to be had for nature-needing twosomes.
Eager to feel the love for Valentine's Day weekend? The U.S. Department of the Interior posted a video celebrating love in our refuges and parks. It's heart-warming, cheerful, and inspiring, all three. Here's to more couples finding their mountain, their hill, their pond, their lake, and their nature story.
Copyright FREEL - NBC Local Media