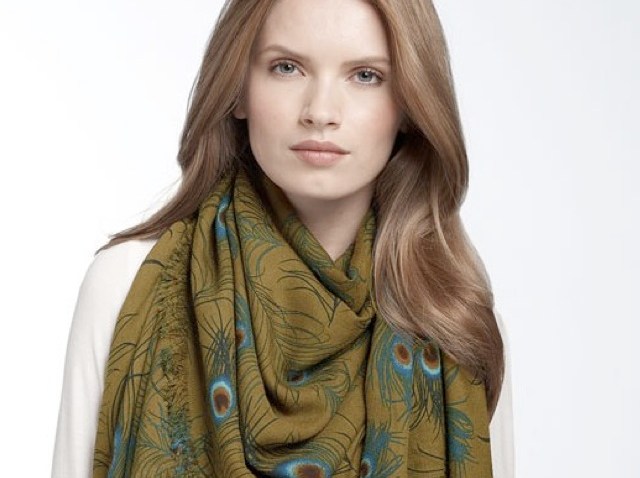 FALL FLAT: Basic flats are nice, but they don't bring much to the party. Try Sam Edelman's Tribal Ballet Flat ($98.99) at Studio 12.20 for a shoe that's still neutral, but not boring. With creamy, patterned fabric and faux leather trim, they'll provide the perfect level of interest to classic button-ups and pencil skirts.

GOLDEN OPPORTUNITY: Lately, earrings have really started to push the size and weight limits of many lobes. Why not scale back a bit with these simple yet chic Gold Square Link Earrings by San Diego jeweler TheresaRose on Etsy ($12). Well-built and easy to wear, you'll find plenty of reasons to pair them with almost any outfit.

FEATHERED FROCK: Peacock feathers are starting to crop up in a number of surprising places. An easy way to display them is with Nordstrom's own Peacock Print Scarf ($48). This fine wool wrap comes in four muted colors and looks sweet rather than showy.

SOFT LAYER: For those who don't cringe at the thought of fur, there are lots of animal pelts (or look-alikes) in store for the next two seasons. Bloomingdale's is now carrying a simple Rabbit Fur Vest by 525 America ($198) that creates an incredibly soft layer without looking overly decadent.