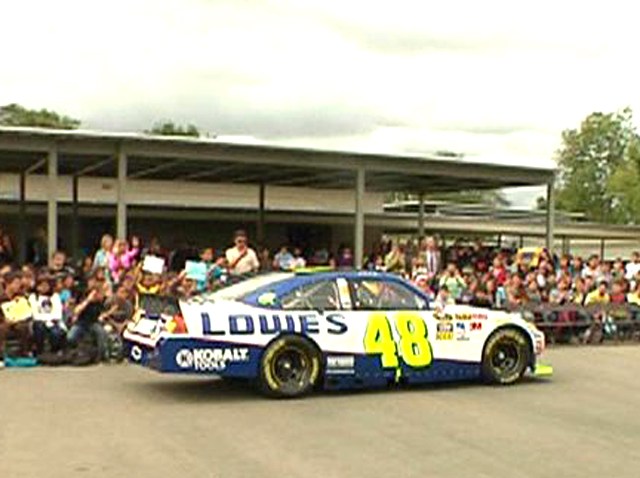 Four-time champ and local boy Jimmie Johnson spent the day on Tuesday making San Diego better.

Johnson visited Emerald STEM Magnet Middle School during the afternoon. The El Cajon school on Emerald Avenue is the recipient of one of the Jimmie Johnson Foundation/Lowe's Toolbox for Education Champions grants and was the host site for students from area schools who were showcasing projects funded by the grants.

Kids, parents and educators were treated to a showing of the No. 48 Lowe's Chevrolet replica race car that mirrors the one the Crest native drives.

"Love coming back home ... my wife and I are so honored and happy to raise money and to give back money to this area and the schools that are in the area that I grew up," Johnson said.

A cocktail reception, and dinner and auction at the Grand Del Mar were scheduled to kick off at 6 p.m. on Tuesday, and on Wednesday, Johnson's annual golf tournament, which is hosted by Lowe's, will begin with a shotgun start at 7:30 a.m. at the Grand Del Mar Golf Course.