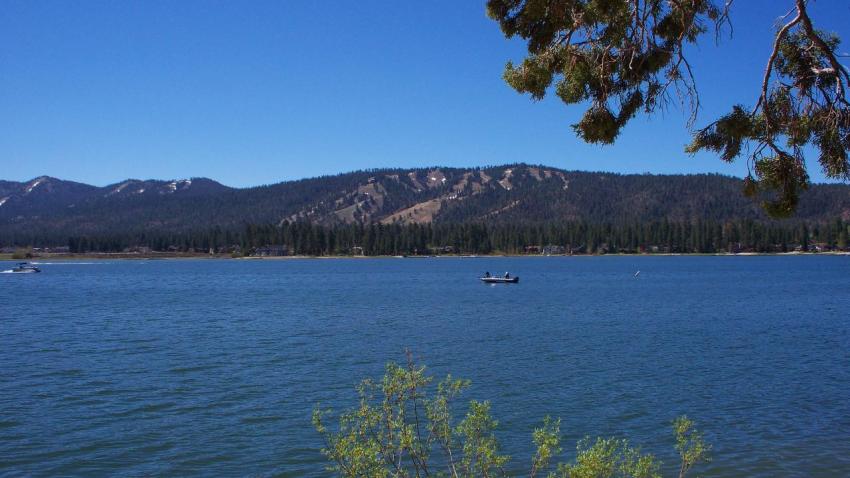 Feel like taking in a movie this weekend? There are plenty from which to chose: you've got Jason Bourne's Matt Damon turning into a bumbling whistle blower in "Informant", or, how about Megan Fox transforming herself from a robot's throw-around into a demon-possessed high schooler who can't help taking a few bites out of her classmates in "Jennifer's Body."
For my money, it's a weatherman's dream-come-true as the town of Chewandswallow gets bombarded by everything from giant pancakes to storms of hamburgers which are nothing compared to the force of the terrible tomato tornado. Yes, it's the beloved book, "Cloudy With a Chance of Meatballs", going animated, 3-D and Hollywood all in one fell swoop.
Then again, maybe you're more into "movie stars" rather than just the movies they star in; like Lou Diamond Phillips. He'll be there in person collecting the 2009 "Acting Award of Excellence" at the 10th annual Big Bear Lake International Film Festival. It's this weekend, September 18-20.
The Opening Night Gala is on Friday. Then, on Saturday, Phillips film, "Courage Under Fire" will screen at 3:30 p.m. at the Performing Arts Center and the star will be there in person to answer questions and discuss the film and his career with member of the audience.
And yes, if you love going to the movies there will be 110 showing over the three-day festival, everything from independent full-length motion pictures, to student films, short subjects and documentaries.
Go online for more information or to book your tickets.