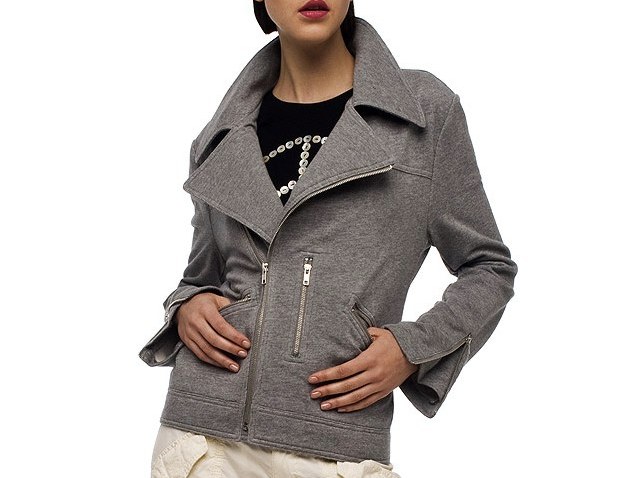 BIKER BABE: This past season brought on so much leather and studs that it's amazing we didn't all start buying motorcycles to match our clothes. If you abstained from the splurges or just couldn't justify a leather jacket in San Diego, Norma Kamali has one last thing she'd like to show you.
Her cotton asymmetrical zip biker-style jacket has all the style and function of the more expensive versions without the fuss or the price tag. Zip it up for a more waist-flattering fit, or keep it open for a boxier, relaxed look.
It comes in black or heather grey, and is perfect for the animal-friendly fashionista or the style queen on a budget.
GET IT: For $20 in store or online. Wal-Mart, 75 N Broadway, Chula Vista, (619) 691-7945.
Stay connected to what's going on around town by signing up for our daily newsletter.