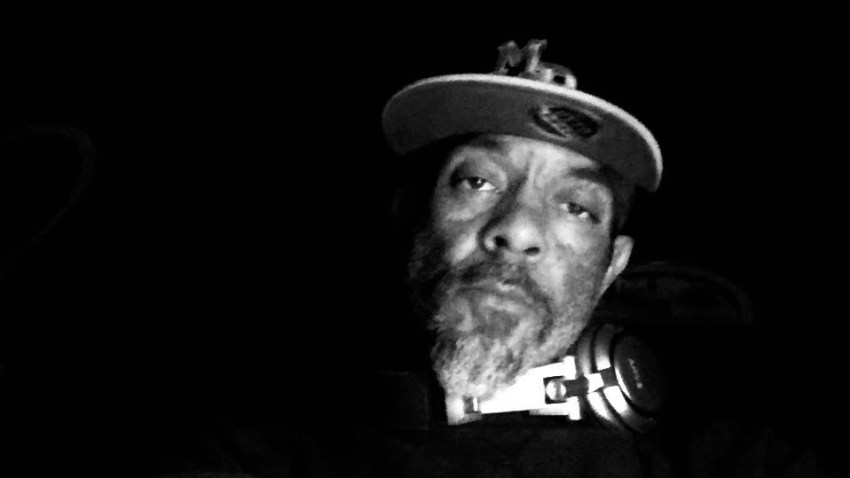 This past December, Milky Wayne, a San Diego native and veteran hip-hop producer, released "The Hideous EP."
Spanning seven songs, with Wayne manning the beats -- a kind of psychedelic bop -- homegrown rap talent Skinny Veny uncorks emotion, swinging loose by way of rubber-band rhythms and laid back vocals.
"We did the record at Veny's apartment," Wayne told SoundDiego. "Front to back, it took about four to six weeks to record."
An efficient process, no doubt. And one that led to an interesting outcome -- a place of melting horns where syllables bend from the weight of the sentiment they carry, and a sterile, wooden watermark "Milk" threads its way through the entire affair, weaving back and forth, in and out between songs.
Indeed, it's his most recent effort -- but he's years in. And with a catalog of city wide production credits that begins in the '90s, his is a solid foundation.
"The first project I ever had a hand in was the 'Backroad EP,'" a Tony Da Skitzo/Pimpin' Comprehension split cassette that came out in 1994.
With four tracks on each side, he was responsible for six of the eight songs, and since he held down the lion's share of music, he sites the release as "[his] first real foray out into production."
He grew from there, forming his own LowCal Records imprint and fielding more production work. But by the close of the decade, he was married, then, in 1999, he packed up and moved to LA.
Shift happens, and in 2005, there was a hiatus. Wayne took a break from producing to settle into family life -- domesticity. He was never able to shake the urge to create though.
"I always had the itch to get back into it," he admitted.
It took awhile, but after 11 years, that's what he did.
"Once I got back into my comfort zone, all the feelings started flooding back in. I felt I could fit in, and the time was right," Wayne said.
Coming full circle, he returned to San Diego in February 2016. And after a conversation about Logic (music production software) with Tony Da Skitzo, no less, he picked up the program and got busy.
Since then, he's been a blur, performing beat sets and spinning DJ gigs, playing up to five times a month at local watering holes like Bar Pink, Winston's, AC Lounge and Rosie O'Gradys.
Can't stop, won't stop -- Wayne said of his second wind, "I'm busier than ever! Musically, it's honestly a blessing! Returning to SD is easily one of the best decisions I've ever made."
Word -- welcome home.
Milky Wayne presents Tec, Aldente, Sam R I, Badluck Cortez, Indian K & Nemy (the Undercard) and Ric Scales at Black Cat Bar on Friday, June 21. Parker Edison hosts.

J. Smith, aka 10-19, is a San Diego native, rap fan and San Diego Music Award-winning musician. You can follow him on Instagram at 10-19_the_numberman or on Twitter

.