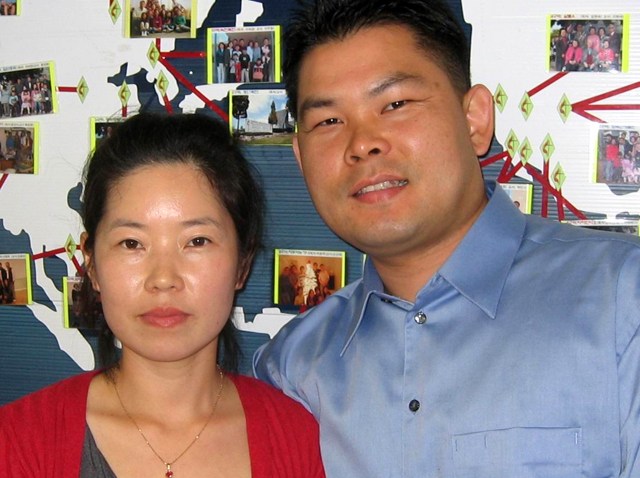 Military officials approved emergency funding Wednesday for the family of four victims killed when a jet crashed into their University City home.
Young Mi Yoon, 36; her daughters Grace, 15 months, and Rachel, 2 months, and her mother, Suk Im Kim, 60, were killed Monday when a F/A-18 Hornet crashed into their home and exploded in a fireball.
A Marine Corps Air Station Miramar representative told NBC Wednesday that the Secretary of Navy signed off on emergency funding for the family.
A special service for the victims began at 7:30 p.m. at the Korean United Methodist Church at 3520 Mount Acadia Boulevard in Clairemont. The public is invited.
Dong Yun Yoon emigrated from South Korea in 1989, learning English and becoming a U.S. citizen, church leaders said. He helped run his brother-in-law's stores -- a coffee shop in a San Diego beach neighborhood and a variety store near the Mexican border, according to Michael Rose, a neighbor.
Neighbors and church leaders said Young Mi Yoon was a religious woman who sought to balance family and career. She was preparing to become a registered nurse, her job in Korea.
Funeral services will be held Friday at Glenn Abbey Memorial Park in Bonita from 5 - 7 p.m., and also on Saturday at 1:00 p.m.. Reverend Daniel Shin says the public is invited.
If you would like to donate money to help the family, go to http://www.alcsd.org/news.htm.
Copyright AP - Associated Press