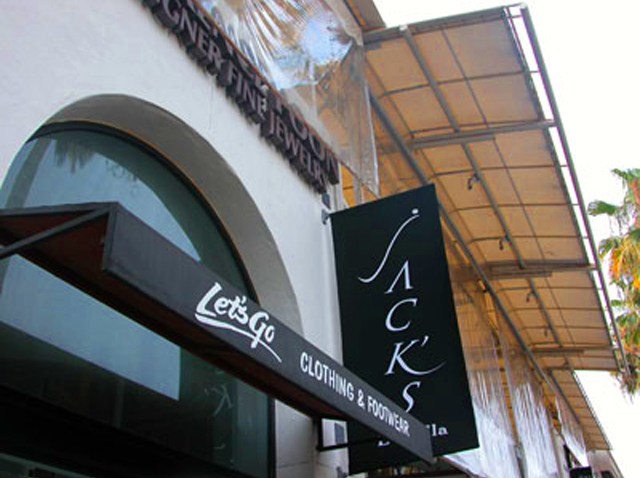 The change is almost as good as it was from Saul to Paul.
The popular Jack's restaurant and nightclub that closed last July has been taken over by
La Jollan Mike Viscuso
.
Viscuso has ownership interest in On Broadway, Belo, and Deco's nightclubs downtown, and Mike's will be his newest project. He plans to put $3 million in the next four months remodeling a portion of what once was Jack's, with a target goal of a
Halloween
grand opening, according to the
La Jolla Light
.
Following the successful trend of restaurants like Harry's and Sammy's, Viscuso thought Mike's would be the perfect name for the multilevel coffee bar, restaurant, and night club.
The portion of the multi-level site Viscusco is remodeling includes the coffee shop on Girard Avenue and the second and third floors. The reinvented coffee shop will serve foods under $5 -- pizza by the slice, jumbo hot dogs, breakfast burritos, homemade muffins and cookies, churros and pretzels, according to
La Lolla Light
.
Both casual and fine dining on the 2nd and part of the 3rd floor will be open lunch through happy hour. Not to mention a piano bar with an array of entertaining musical styles and a full nightclub, bottle service included, on the 3rd floor.
Read more: La Jolla Light