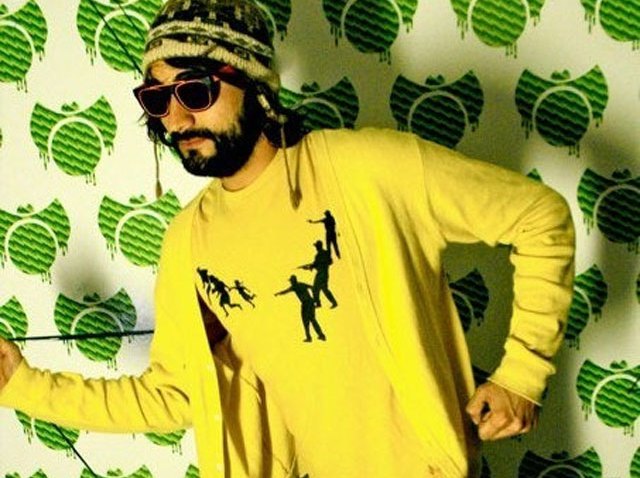 Mexican Fashion began as a satirical label for the tongue-in-cheek silkscreen T-shirts of Arturo Vazquez Ojeda.
The 26-year old designer began stamping popular slang phrases used in Tijuana's street culture on shirts in 2004.
After the shirts gained popularity with the locals, he decided to stick with the name.
Now, his line Mexican Fashion has expanded to include jackets, sweaters and shirts for both men and women with cool graphics, bright colors, original artwork, playful fonts and a witty sense of humor.
In reality, his line is a reflection of the hybrid, bi-national culture that can be found in dynamic and colorful Tijuana.
Thus, it's not surprising that a lot of the slogans they use for the shirts have words in both English and Spanish and cultural references found on both sides of the US-Mexico border.
Phrases like "I rock TJ," "I'm Famous in Tijuana" or "Tijuas Lifestyle" are phrases that only a person from the region or in some cases, a bilingual, could understand.
What's fun about the Mexican Fashion line is that they mix both cultures, both languages and insider jokes to create something new that is completely wearable and trendy.
Add to this a funky design element, and you have an ubercool and innovative clothing line.
Ojeda, who is from the San Diego/Tijuana area and was once a design student at San Diego City College learned his trade by trial and error and "by ruining too much material."
You can find Ojeda's hybrid creations at "POP!" boutique in North Park or at their main store/studio in Tijuana's Calle Sexta (Sixth Street) in Zona Centro.