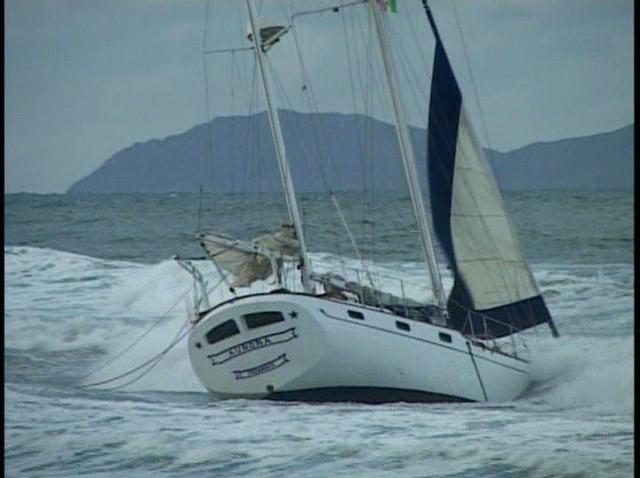 Two men were rescued on board a boat at 4 a.m Sunday morning after their 44-foot vessel ran aground in Imperial Beach.
Lifeguards responded after seeing the distressed boat.
Both men swam to shore with assistance from rescue crews and were treated by paramedics. They were not seriously hurt.
The men were in their mid-50s and were on their way back from a trip to Mexico. A change in weather may be to blame for causing the boat to drift into the waveline.