San Diego needs this new band. And it needs it now more than ever.
In an Instagram post on Friday, Dec. 16, Lindsay Lee (formerly of the Nervous Wreckords and currently of Flaggs) announced a new San Diego all-female supergroup, Locker Room Talk. The band, which also features Saba, Celeste "CC" Spina of Little Hurricane and Jessica Maros of Escondido (the band), has been quietly recording and cultivating an image for some time now.
According to Lee, with whom I corresponded over email late Monday morning, "CC had this great idea to form a female-powered band that spoke strongly against current issues that we, as women, are dealing with."
CC, who is the drummer of the band, didn't hesitate to contact Lee for bass/guitar/vocals, Saba for guitar/keys/vocals and Maros for guitar/vocals. Now, how these four manage not to create a supernova when they're all in the same room together is beyond me -- Lee, Spina and Saba (I'm sure Maros would qualify if she were San Diego-based as well) are some of the most talented, prominent and experienced musicians in the local scene. Hands down.
And if you've been paying even the slightest bit of attention to the news, and I'm talking the slightest, like seeing CNN's "breaking news" ticker out of the corner of your eye at the airport for a second, the band name should be a pretty clear indication of its immediate referent -- namely, the misogynistic comments president-elect Donald Trump made to Billy Bush in 2005, which Trump passed off as "locker room talk."
When I asked Lee about the band name's origins, she said, "[Trump's comments] perpetuate rape culture and misogyny."
But the name extends beyond Trump's comments. She added, "Locker Room Talk is a band taking a direct stand against the current direction of our country and the systematic abuse and harassment that women, and others marginalized by the current rhetoric, endure in their everyday lives. Our intention is to lean back on our musical backgrounds as a vessel for our anger and frustration in order to bring about real change and equality for future generations of women."
In an era when most bands are just hoping to be catchy enough to momentarily interest a blog like this one before fading into obscurity, it's nice to see musicians that actually have other ends in mind. While we might not yet know what Locker Room Talk sounds like, throwing a wrench in the cogs of a patriarchal system of marginalization is just about as punk rock as it gets.
The band is currently writing, recording and preparing for their first show (hopefully in the spring), but in the meantime, you can follow them for updates on Twitter, Facebook and Instagram.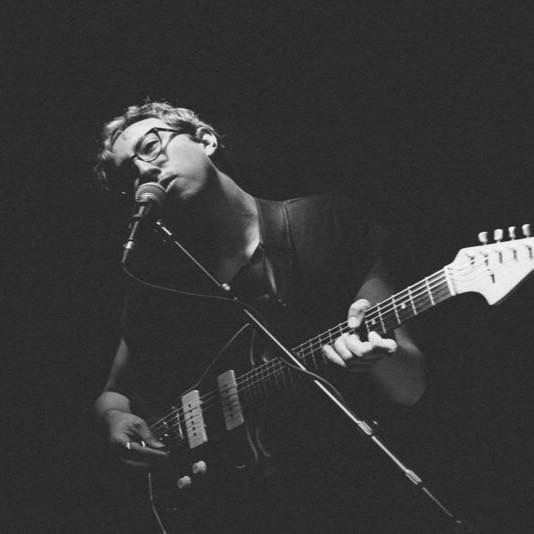 Rutger Rosenborg was a Stanford neuroscientist before he formed Ed Ghost Tucker. He now plays in the Lulls and makes music on his own when he's not writing. Follow his updates on Facebook or contact him directly.