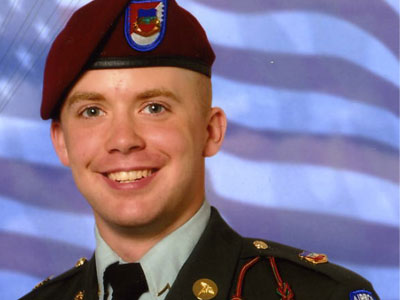 March is always a good month for music in San Diego because it seems like we get a bunch of bands on their way to or from the musical conference in Austin, Texas, known as SxSW. I'm happy to announce that I'll be going again and reporting on behalf of the SoundDiego team. But seriously though, just take a look at March -- it's insane. And now that Kaaboo has been announced, San Diego sure has a lot going on!
March 2: Gone Baby Gone, Cedar Fire, Pharmacy, Zombie Barbie, DJ Total Recluse at Casbah. Grrrls gone wild -- as in Riot Grrls!
March 3: Second Cousins, Paper Days, Lightworks at Casbah. I booked this night and the two previous ones at the Casbah -- please support local artists.
March 4: Swervedriver, Gateway Drugs at Casbah. Adam Franklin has played solo many times, now it's with his legendary band, Swervedriver!
March 5: Molly Ringwald at Martinis Above Fourth Table + Stage. The Molly Ringwald!
March 6: The Crawdaddys, the New Kinetics, the Bassics, DJ Tony the Tyger at Casbah. SD's own British rhythm & blues band that formed in 1978 reunites! Long live Country Dick, who used to play drums for them.
March 7: Viet Cong at Soda Bar. Epic post-punk from Canada.
March 8: The Districts at Casbah. Philly-based indie-rock band on Fat Possum Records.
March 9: Brian Ellis' Reflection, the Verigolds, Whiskey Circle at Casbah. All-local bill!
March 10: Howlin' Rain, the Blank Tapes at Casbah. Howlin' Rain is "watermelon rock, psychedelic, heavy jams, mellow jams, ethereal dung, sci-fsxploitation, bong rock and liquor store soul" according to their Facebook page.
March 11: A Place to Bury Strangers at Casbah. Experimental psych rock!
March 12: Maryjane's Underground showcase featuring Boychick, Casanova Frankenstein at Hard Rock Hotel. RSVP here, it's FREE!
March 13: 2:54, Honeyblood at the Hideout. London-based indie-rock band.
March 14: CRSSD Festival at Waterfront Park with Empire of the Sun (and many others). All-day electronic music festival.
March 15: CRSSD Festival at Waterfront Park with Chromeo (and many others). All-day electronic music festival.
March 16: Bandalier, Diamond Lakes, Botanico Chango at Casbah. All-local bill! Gotta love those Diamond Lakes!
March 17: K. Flay at Casbah. As heard on 91x.
March 18: The Juiliana Hatfield Three at Belly Up. The band is back after 21 years!
March 19: Trampled by Turtles, Honeyhoney at Observatory North Park. Great bluegrass from Minnesota.
March 20: Moon Hooch at Soda Bar. They call it "cave music."
March 21: Mrs. Henry, Schitzophonics, the Paragraphs, Erik Canzona & the Narrows at Casbah. All-local bill!
March 22: Robyn Hitchcock, John Doe, Exene Cervenka at Belly Up. Hitchcock's a legend in his own right, but he was also in the Soft Boys.
March 23: The Last Bison, Neulore at Casbah. Alternative-folk rockers.
March 24: Tweedy at Balboa Theatre. Yes, Jeff Tweedy from Wilco.
March 25: Gang of Four at Belly Up. Kings of post punk.
March 26: Jeff the Brotherhood at Soda Bar. The band's new single, "Black Cherry Pie," features a flute solo by Jethro Tull's Ian Anderson.
March 27: SoundDiego LIVE party with Prayers, Idyll Wild, Glass Spells at Air Conditioned Lounge. Cholo-goth rockers Prayers absolutely enlighten, and local faves Idyll Wild open up the next SoundDiego LIVE party, which Robin Roth is hosting ahead of an after-party set by Glass Spells. It's FREE with RSVP here!
March 28: The Loons, Misunderstood with Glenn Campbell, Schitzophonics at Casbah. Sixties psych-rock from people that know the genre pretty well.
March 29: Tsu Shi Ma Mire, Quorum, the Fin, Pleasure Fix, the Bloodflowers at Casbah. It's the traditional "Japan Nite" at the Casbah, with bands from the region on their way home from SxSW.
March 30: Death Eyes, Little Dove, Kata, Foreign Bodies at Casbah. All-local bill!
March 31: Shlomo at Casbah. Beatboxer! Members include "Shlomo and his mental mouth!" according to Facebook.
That's all I got for you, but don't take my word for it. You should do some research on your own or take a look at what Robin Roth or Rosemary Bystrak post too, because they are two ladies that know our town! Have a great March and wish me -- my liver, mainly -- luck in Austin at SxSW!

Tim Pyles, a longtime local who grew up in La Jolla, is the unofficial mayor of local music and hosts Loudspeaker on 91x every Sunday from 7 to 10 p.m. He also books local acts at the Casbah, hosts the weekly Anti-Monday League, books/hosts the monthly Maryjane's Underground at the Hard Rock Hotel and is an entertainment writer for Pacific San Diego Magazine. Check out his website thelocalpyle.com and and follow him on Twitter @thelocalpyle. You can reach him directly here pyleste@yahoo.com